Accordion Door Installation Project at Makati City, Manila, Philippines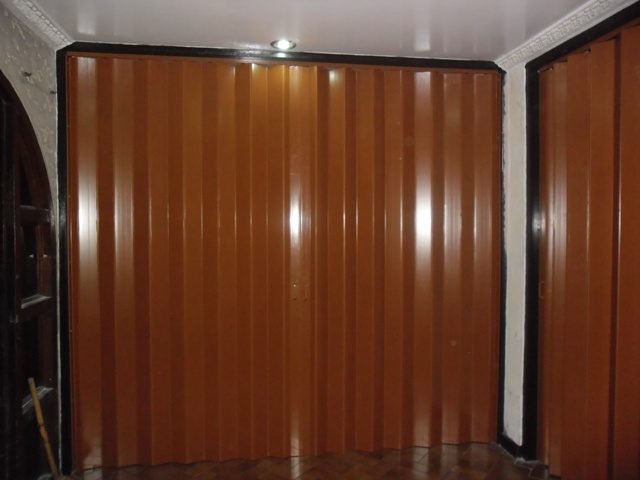 Accordion Door / Folding Door is the type of door that is pleated with many vertical folds and supported by rollers inserted in a track mounted at the top of the door frame. It is good for customizing space especially in residential houses particularly in comfort room, stock room, living room and kitchen area. One of Makati City councilor opted for a Deluxe type of PVC Accordion door as partition of his kitchen and living room. Aside from partition use, Accordion Door is also impervious to sound which is helpful when there are often occasions. It is also more functional to use accordion door for adjacent areas, not just to save space but also for speech privacy and noise control.
Accordion Doors are mostly used for space and energy conservation; like if you want to close off such areas from heating or air conditioning and it can be folded to one side to increase the flow of natural light without consuming large space. Unlike other doors, accordion door or folding door can help you change the layout of your room anytime you want without worrying for the space when opening and closing the door. Call us at (02) 403-3262 or 0916-311-3909 or you can email us at inquiry@dswindows.com for any questions. Our showrooms are located at 3rd Floor Robinson Metro East, Pasig City or 4th Floor Walter Mart, Makati City where you can see the actual samples of our products.