Do-It-Yourself Decorating using Accordion Door – Metro Manila, Philippines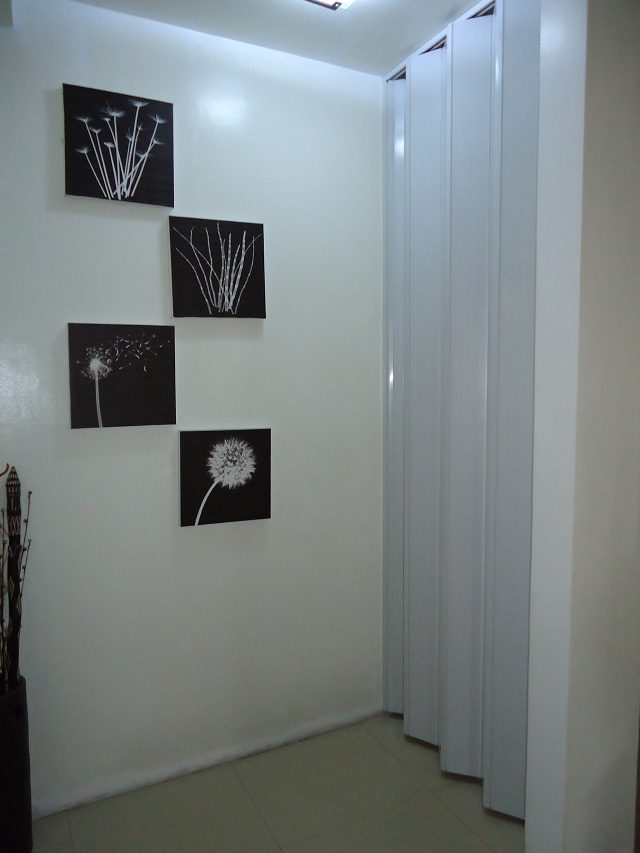 Each of your room can have a unique look and interior doors are one of the reasons that can beautify your room interior. Room beautification will depend on the material that you have chosen. It is very important to pick the right stuff and placed it on the right place for uncluttered look. Like a door for example, you have to select right color for your bedroom door, considering not only how you look into a certain color, but also how it appears to other's eyes. Knowledge in color combination is an important fact that you have to cope when choosing materials for home interior. Do-it-yourself decorating using accordion door may help. Our client from Metro Manila, Philippines did a great job for their room. The grey color of Accordion Door gives beautiful and perfect look to their room.
The white color of wall paint and the grey accordion door create a fresh and flawless look to their home. Your home interior can be done nicely by yourself alone. There is no need to call someone just to figure out what you need. All you have to do is think twice before choosing things. You have to be dedicated and fussier in every decision that you made. Perfect home look is not that necessary especially if you made it alone. Most important is that the ambiance is welcoming and pleasing to everyone. Satisfaction on your visitor's eyes is the proof that you made the right thing.
For inquiries regarding our products and services, just call us at (02) 893-1373 / (02) 403-3262 / 0916-311-3909 or email us at inquiry@dswindows.com. We have many options for window blinds, accordion doors, vinyl wallpapers and carpets. Accordion door have different styles and thickness, perfect for any interior you have. You may also visit our kiosks at 2nd level Pacific Mall Lucena City, 3rd level Robinsons Metro East, Pasig City and 4th level Waltermart, Makati City.
Related posts