PVC Wood Blinds (Pine Color) : Cheaper Option Than the Real One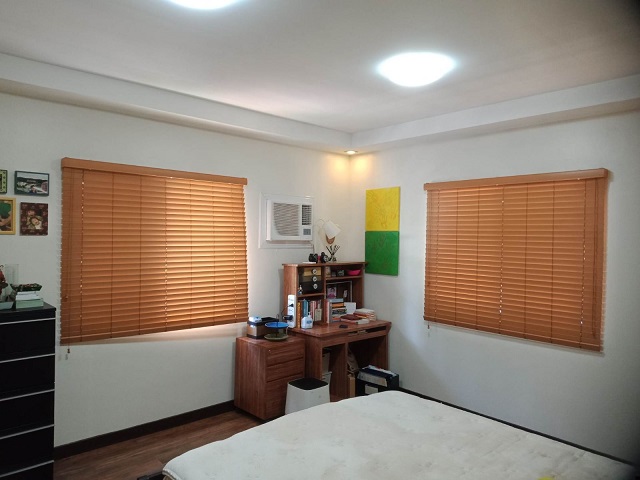 Faux wood blinds are wood-looking blinds that are made of polyvinyl chloride or PVC. Owners usually resort to these as an alternative or as their more convenient choice. Not only are these blinds functional but they also take the form of authentic wood blinds for nature-like effect in their home. Today, our article will revolve around these PVC wood blinds, their benefits and in comparison with real wood blinds.
In simple terms, PVC wood blinds are really just like authentic ones but cheaper. Faux wood blinds provide the same wood-like aesthetic but they come at a cheaper price. They provide the functions of light control and flexibility as that of other blinds. They are more durable and less prone to damage because of the PVC material.  It is more sustainable in a way that it is long lasting and its materials are environment-friendly.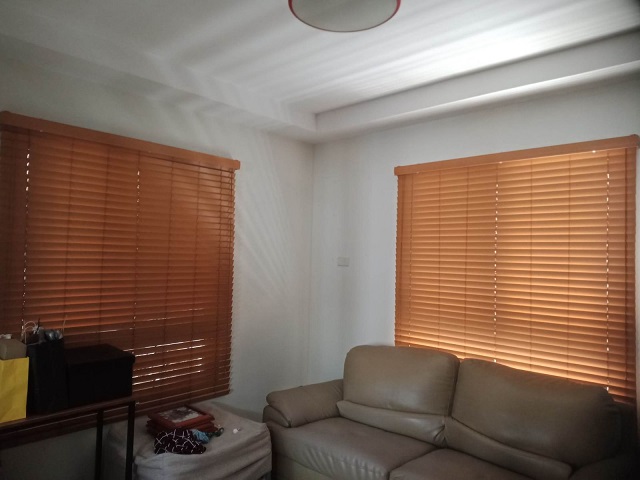 Going over its functions, faux wood blinds are resistant to moisture and fluctuating temperatures. Unlike real wood, one would only need to clean the slats with cloth and the blinds would be as good as new. Real wood blinds tend to get damaged when wet, exposed to too much light and during frequent weather changes. Further, in terms of the product's durability, it is proven that faux wood blinds can withstand UV rays. UV rays can be dangerous, so faux wood blinds are frequently made to lessen or block their effects. This can help prevent sun-induced fading of your carpets, furniture, and other appliances at home.
Now, let us shift to the ornamental benefits of faux wood blinds. PVC wood blinds offer a constant and uniform appearance throughout the entire set of blinds, in contrast to real wood, where variances in texture and color are normal and anticipated. For individuals who favor a consistent appearance in their window treatments, this can be preferable. On another note however, faux wood blinds are also available in more playful patterns and texture, making it also appropriate for owners who prefer bolder designs in their interior.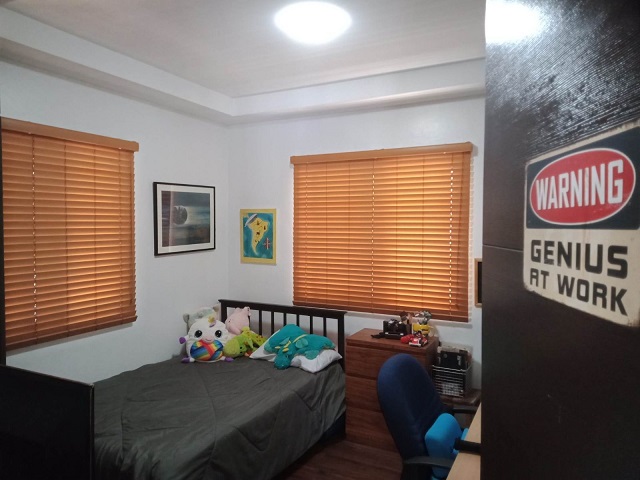 Our client opted for seven sets of foam wood blinds from Group 314 PINE. Pine-colored blinds give your room a cozy, welcoming atmosphere. It is especially appropriate for classic or country-style interiors because of the material's natural wood-like appearance, which can produce a warm and rustic ambiance. Your windows gain depth and visual interest because of the grain patterns and texture of pine-colored PVC wood blinds. The PVC wood blinds' pine hue makes one think of the great outdoors and the natural world. Pine-colored blinds may encourage an interior that has a sense of nature, encouraging peace and relaxation.
For more information on our PVC wood blinds, call us at 8403-3262, 8893-1373, or 0916-311-3909. Visit our mall store or email us at inquiry@dswindows.com.
Related posts