Renovate Your Interior Design with the New Crescendo Combi Blinds – Parañaque City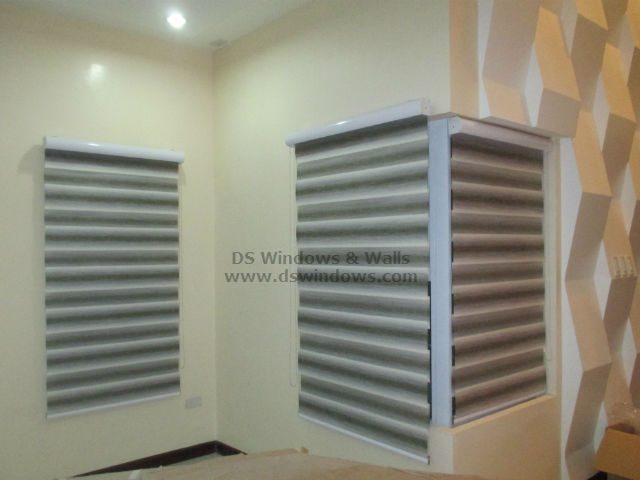 All of us crave to have the comforts of a cozy, updated and well-made design home. Some people can easily achieve this by hiring someone to renovate their homes with a professional home designer. But not all of us has the luxury to majorly remodel our homes because those who has done a major renovation can testify that this is very costly. The challenge is how we can upgrade our house interior while still avoiding a major renovation that can still end up looking fashionable, comfortable and trendy.
Our customer from Parañaque City chose to do their own home renovation. Using their personal ideas in designing their home gives them more comfort and confidence that their desired outcome is more personal and connects to their own personalities. You don't need a major renovation to get a beautiful home. Just like our client they chose the most practical way by renovating only the most visible part of their house interior. One of the easiest tricks to achieve a beautiful home is by adding or changing lighting in your house. A proper lighting can truly bring a room to life and a poorly lit room looks small, gloomy and cramped. Strategically placing lighting in dark corners can make the room more welcoming and cozy like our client did.
Another major thing is that windows seem to be overlooked a lot of times by homeowners. However, windows beg to be dressed! By leaving your window bare or covered with unpleasant or simple window treatment just for privacy you will be missing out a whole impressive piece of decoration. Just looking at the photos here surely the first thing that will get your attention is the new design of our Combi Blinds that our client chose to have.
For this year 2015, Crescendo combi blinds is one of the new selections added to our LOSA catalog. Our client sees the potential that choosing this new, unique and beautiful combi blinds for their windows can make huge boost in the overall appearance of their home. And since Combi Blinds is one of the most popular blinds today and using a new Combi Blinds design Crescendo is the most suitable choice and can even add more charm to their home.
DS Windows & Walls is one of the leading company in providing blinds, carpet, accordion door and wallpaper. For more inquiries please call us at (02) 893-1373 / (02) 403-3262 / 0916-311-3909 or visit our showroom at 2nd level Pacific Mall Lucena City, 3rd level Robinsons Metro East, Pasig City and 4th level Waltermart, Makati City.
Related posts