LOSA Combi Blinds for a Chic-looking Living Room: Pasig Installation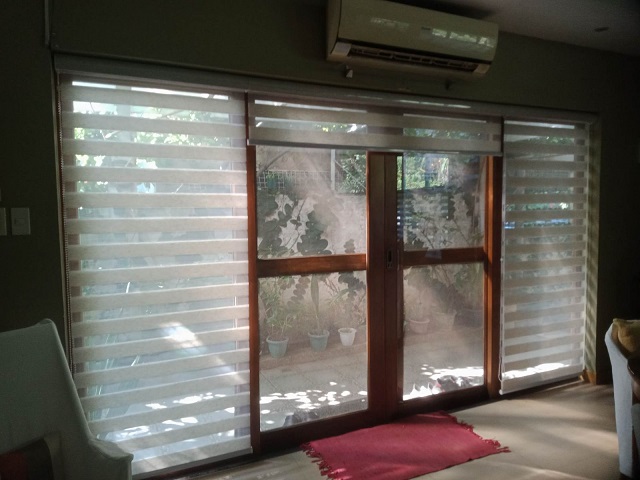 There are three points or elements to achieving a chic style for an interior: color palette, lighting and accessories. Completing these elements would definitely bring us to that contemporary look we want for our living room and provide the tasteful sight we want for our interior. In this article for our Pasig installation of LOSA combi blinds, we shall go over the said elements and see how our products contribute to the flair we want for our homes. 
As provided in its name, combi blinds are composed of two important fabrics which are the sheer and the solid ones. These come as alternating sheets attached to a top casing mechanism and allow a flexible light control for room spacers. The said parts of the LOSA blinds sometimes vary in size or proportion so users can choose whether they want a more covered room or if they want to let more light in.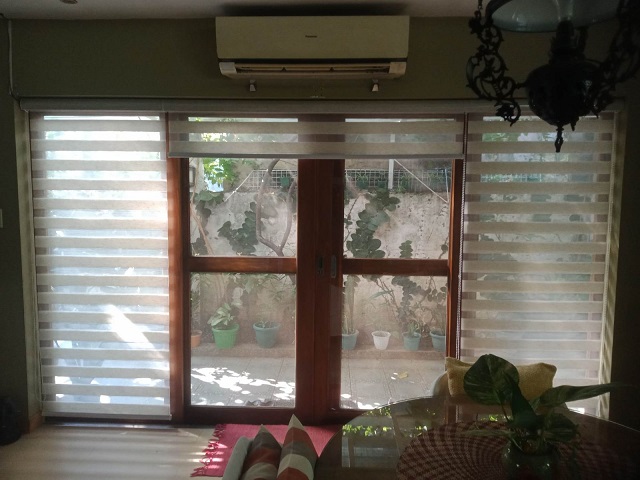 This article will be extra fun because all the elements of a chic living room can be found in the installation of combi blinds for our Pasig client. Starting with the color palette element, a chic style would require neutral colors as its base complemented with hints or touches of bolder or more metallic accents. Take our product for example. Majority of the LOSA blinds are white but with the strong and darker texture of the solid sheets, it became more appealing and added more character to the product's overall look.
Lighting is very important as well. For a chic look, chandeliers or other special lights are a must. Luckily for our client, a small chandelier gave their living room a more elegant feel to the interior. This type of light makes the room more inviting and warm. It also matched with the white blinds.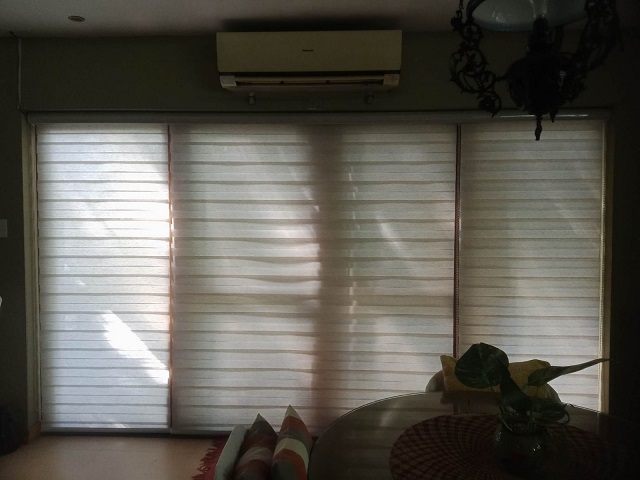 The last element is accessories. These may come in the form of furniture and textiles. Sleek furniture with contemporary designs along with velvet or leather elements certainly would make any room feel more sophisticated. With the wooden patio doors, our Pasig client ticks the box for good furniture. Further, the existing textiles such as rugs, pillows and the shades of green and brown in the room, went well with the LOSA linen blinds and just gave the place a natural environment-like feel.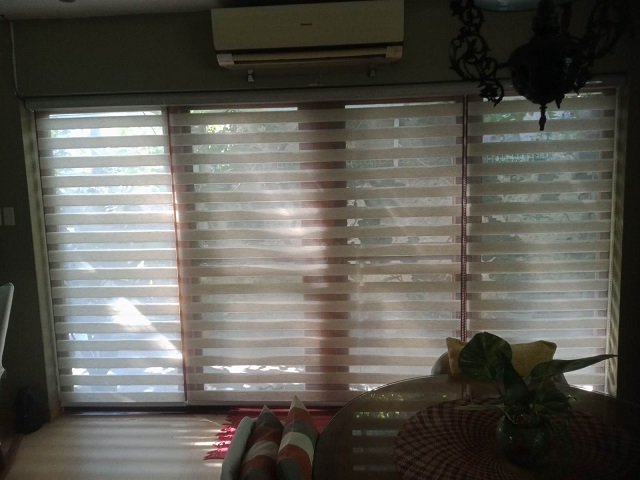 Now that we got over the elements of a chic-looking living room, let's now look at our LOSA blinds as well. Featured today is the LOSA Linen (L700). These come in lighter shades of white, beige, ivory and also available in natural colors of green and gray. More of these through this links: https://www.carpet.com.ph/combi-blinds/combi-group-1b/losa-linen-l700/
For more information on our LOSA combi blinds product visit our mall stores at 4th level of Waltermart Makati, 3rd level Robinsons Metro East or 2nd level Pacific Mall. Call us at (02) 8403-3262, (02) 8893-1373, 0916-311-3909. Email us at inquiry@dswindows.com.
Related posts