Elegant Curtain Fabrics for Modern Living: Mandaluyong Installation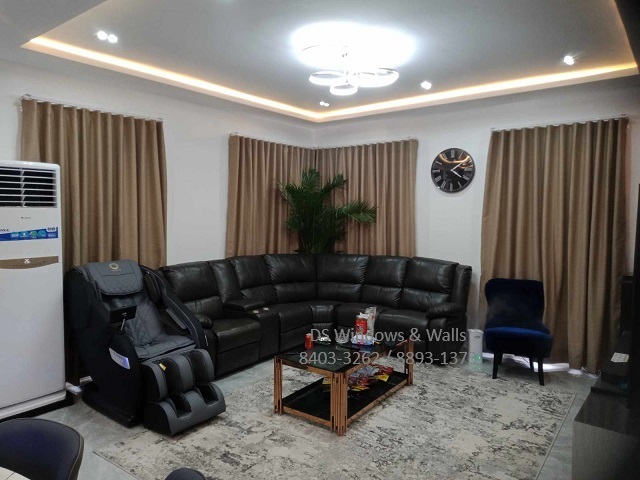 The Art of Simple tells us that "the art of modern living means finding the extraordinary in the everyday and the surprise in the familiar." In other words, the book tells us that modern or contemporary style is more minimal yet sophisticated and finds harmony with the things existing in one's environment. This should be an interesting angle to look at for this blog as we shall be discussing our installation of curtain fabrics for the modern home of our Mandaluyong client. 
As we say these days, modern times and problems require modern solutions. As we transcend into an industrial revolution, trends are everywhere as they come and go. Modern living or style as we know it, has certain characteristics like the way it creates a more open space, its commitment to natural lighting and the effortless way of connecting outdoor elements to indoor items. This article bridges those features to our curtain products as installed for our customer.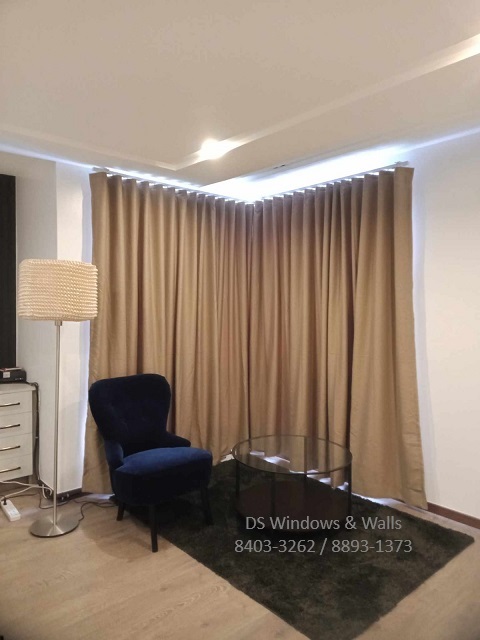 Even before, we have known curtains to be these decorative drapes to cover and protect an interior from sunlight. These are usually located in windows or doors of different sizes. These fabrics can be made up of polyester, linen or sheer sheets depending on client preferences. Aside from its material components, curtains are also available in different colors and textures and even designs, may it be minimal lines or dramatic patterns to match homes and interiors.
Diving off to our first point, elegant curtains for modern homes should create a sense of openness. Combined with larger windows and even with other decor, these curtains should provide an impression that a room is spacious enough for various activities. Like what we did for our client as seen in the image below, the fabric drapes made the bedroom look larger and more roomy because the curtains were matched well with the windows. Even with house guests or a number of room spacers, the bedroom would not feel cramped or crowded because of the properly placed curtains.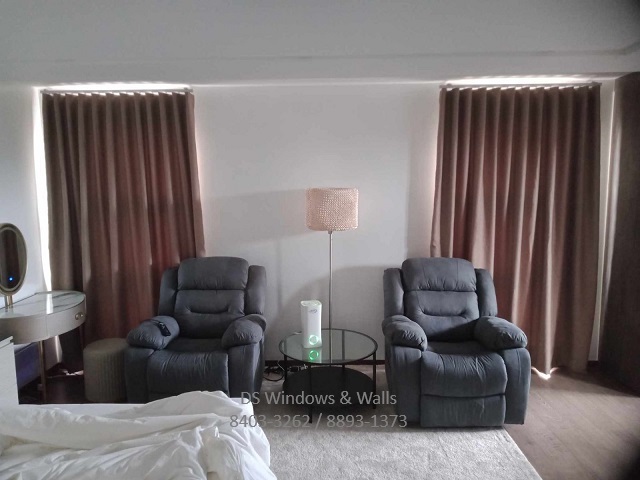 Another point is that contemporary designs allow flexible room lighting techniques. With the installation of fabric curtains for our Mandaluyong client, it is very easy to shift from full coverage to more natural light intake. One can simply slide the sheets to one side and allow healthier and more natural light to avoid eye strains plus customers can even mix and match these drapes with other home essentials like blinds or other curtain types like sheer or blackout draperies. It is an extra point that our installed curtains complemented the white walls, cool-toned flooring and black leather sofas of our client's living room.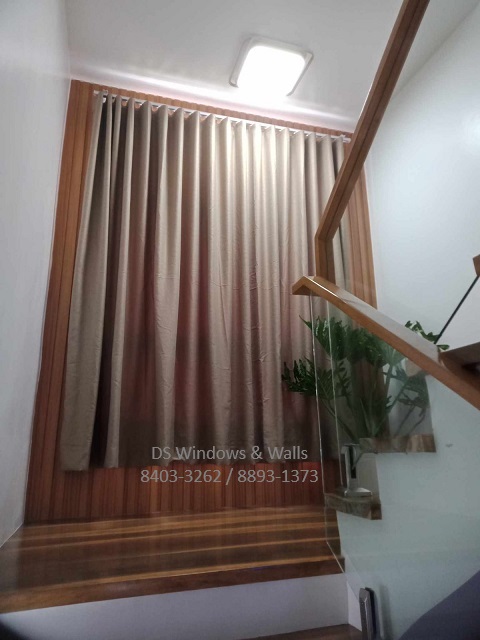 Adding to the list of interesting features is how modern styles effectively match indoor decor and outdoor elements. In this part of our client's house, they opted for a single fabric drape to cover the large window by the staircase. We can observe how the tone of green from the indoor plant was able to give the appropriate pop of color for the interior and make it as elegant as it can be at the same time. With the hints of wood on the stair steps, the elegant modern interior also allows a fresh addition of nature elements. 
Product used is the Athena AT-206 Brown. More choices can be browsed here: carpet.com.ph 
For more information on our modern curtain fabrics, visit our mall stores or call us at (02) 8403-3262, (02) 8893-1373, or 0916-311-3909. Email us at inquiry@dswindows.com.
Related posts