Blackout Curtains for Bedroom: Pasay Project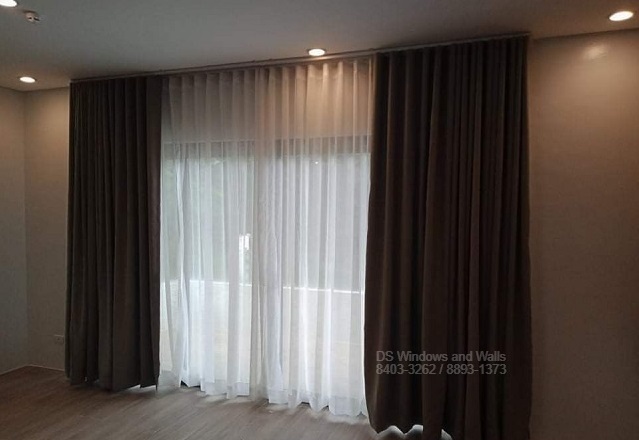 Blackout curtains regulate the amount of heat and light intake by at least 24 percent. The use of such is efficient in controlling light, securing one's privacy and even contributes to reducing external noise. These may be the obvious reasons for our Pasay client's installation of blackout curtains for their bedroom.
Hence its name, blackout curtains are designed to completely block out sunlight or any type of unwanted or unnecessary light to give a room a complete, solid cover from such. Contrary to usual belief, these curtains need not be in the color black or any dark shade as its three-layer weave approach is what makes up its blackout structure.
Unsurprisingly, these blackout curtains are often associated or used interchangeably with what we call thermal drapes. Despite some similar properties, these two are still different from one another. Their difference lies with their purpose. While blackout curtains are made to reduce light and heat coming from a window, thermal drapes are designed to contain heat or keep the heat within the house.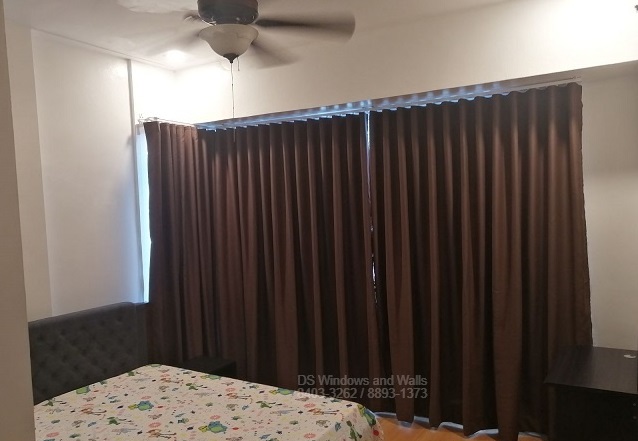 Blackout curtains are often used for large or highly exposed windows to shield an interior from the outside light and noise. The structure of this type of curtain is that it contains a unique blackout fabric sewed with other layers of protective fabric. This unique fabric is a core or a sunblock filter thread that makes blackout curtains the way it is. This is why such curtains don't have to be darker in color.
Our Pasay project for today's article is a perfect representation of the usefulness of blackout curtains. As it is obvious that the client resides in an urban area, blackout curtains are the most appropriate choice to block light and minimize the noise from the busy city life outside. Aside from this, it also provides good security and privacy for the bedspacers. Blackout curtains also go really well with bedrooms because such are private areas for those residing in a house. This is also convenient for clients who are light sleepers or ones with unusual sleeping patterns and even for children and their sleep.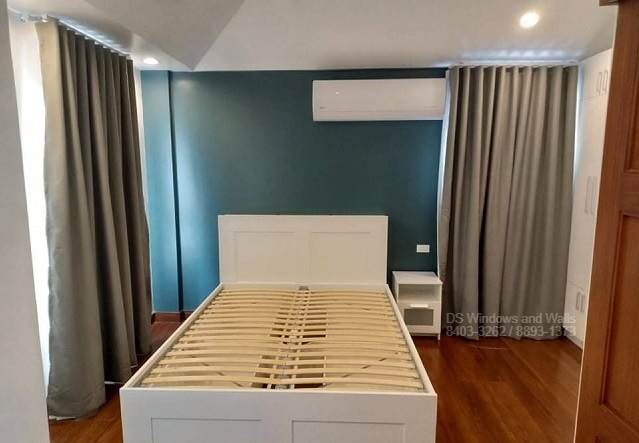 Our blackout curtains are categorized in different groups with varied colors to choose from. These categories are either weaved or having total blackout features, 280 cm in width and as aforementioned, with different hues available. These categories are enumerated as: Gotham, Vesper, Raffia, Persia, Hera and Venus. More of its colors and features can be browsed at https://www.carpet.com.ph/curtains-group-3/.
For more information on our blackout curtains visit our mall stores or call us at (02) 8403-3262, (02) 8893-1373, or 0916-311-3909. Email us at inquiry@dswindows.com.
Related posts