Blackout Curtains with Sheer for Living Room : Manila Installation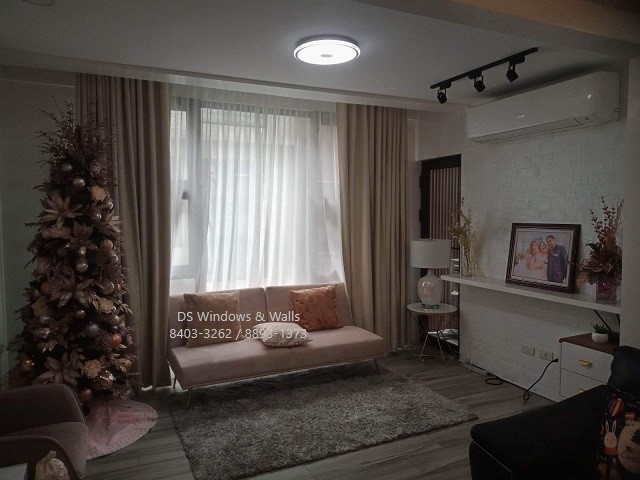 With the most wonderful time of the year coming up, it's the time of giving once again. What could be more pleasing than receiving gifts for home improvement and design? This is why, in today's feature, we shall give you the merry Christmas gift idea for you and your loved ones! In this article, we shall look into the installation of a blackout curtain with sheer for our client in Manila.
Blackout curtains are known for its one hundred percent protection from sunlight and are best used for elevated buildings and private spaces such as bedrooms. The materials used in blackout curtains are opaque and foam-backed to ensure complete coverage. These are also known to help reduce or cancel excessive noises to give the clients the full benefit of their room's privacy and security.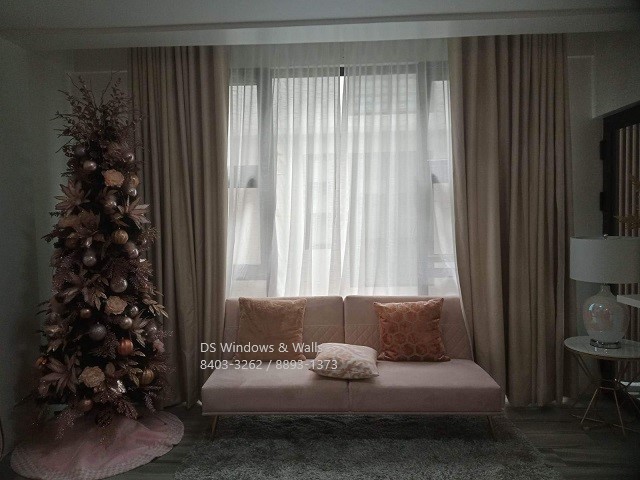 Contrary to popular belief, these curtains do not necessarily need to come in darker shades or colors to achieve its purpose which makes the use of it more convenient because users can still mix and match with their interior without having to worry about the color. Another aesthetic benefit from this house improvement is that it can be matched with sheer curtains.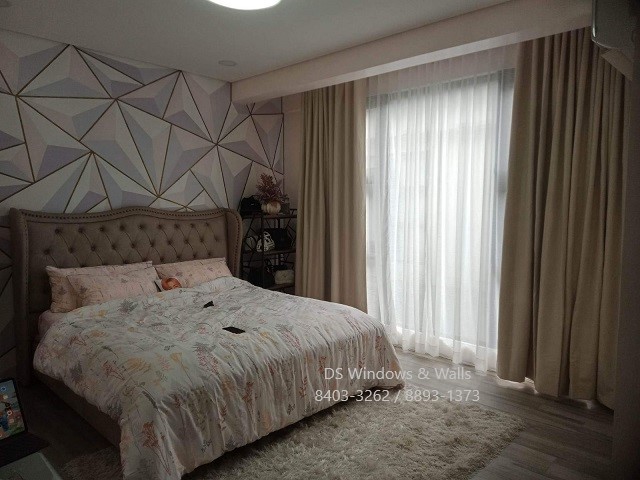 Sheer curtains are, in most ways, the opposite of blackout ones. These are translucent fabrics made to let some light into a room while still providing protection for people and house materials inside. They obviously complement the blackout curtains because these drapes essentially provide a sense of style into any room and enhance the lighting of any interior. The combination of sheer and blackout curtains evidently gave a better frame for the room and improved its overall classic look.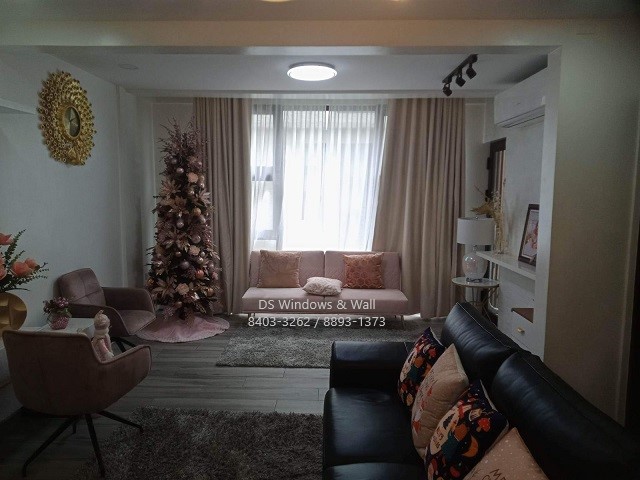 In the installation for our Manila client, the curtains went really well with the Christmas decor and living room aesthetic. The cream blackout curtain with sets of white sheer ones were a significant addition to the gold-themed Christmas tree, cream-colored chairs, off-white carpet and wood flooring. Such were also not out of place with the white walls and other house designs. These could be good pointers when designing your own living room setup this Christmas.
The products discussed in this article are the GT 1502 Cream from the Curtains Group 3 series along with the SR425 Strips White sheer curtains. The blackout curtains are also available in the shades cappuccino, indigo, tangerine, cocoa, ivory, wine, mulberry, brown and gray. All these and more can be browsed in this link: https://www.carpet.com.ph/curtains-group-3/.
Visit our mall stores at 4th level Waltermart Makati, 3rd level Robinsons Metro East, or 2nd Level Pacific Mall for more information on our curtains. Call us at 8403-3262, 8893-1373 or 0916-311-3909. Email us at inquiry@dswindows.com.
Related posts