Faux Wood Blinds as Noise Reduction Blinds – San Antonio, Makati City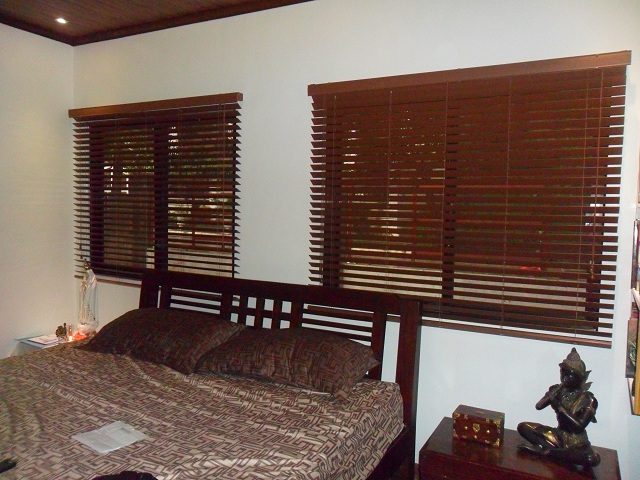 Are you living in a noisy area? Or having noisy neighbors? You can prevent all of that by buying noise reduction blinds. Faux wood blinds are the best window covering available in the market that can help you reduce internal and external noise, especially if you're a night-shift worker who rest at day and work at night. Noise pollution can be irritating and may cause health problems such as high blood and gastrointestinal issues.
Most window coverings can absorb sounds but some are better than others. Typically, most designers recommend faux wood blinds that have its unique structure and designed as one of the best sound absorber blinds. The design of this blinds complement almost any decors and styles. In addition, these blinds are known to deliver the same feel of classic wood, without warping, cracking and fading of its colour and at the same time less maintenance problem.
Since its material is made of PVC, it is perfect for any high-moisture area at your place such as kitchen, bathroom, laundry area and generally humid environment. You can also have fauxwood blinds in your bedroom if you want to feel the ambiance of nature same with our client at San Antonio Village, Makati City who opted for cherry wood color of fauxwood blinds.
To meet your personal taste and preference, have a custom made faux wood blinds at DS Windows and Walls where you can determine the appropriate size, colour and price of your blinds. For various choices of blinds, visit us at 4th level Waltermart Makati and 3rd level Robinson's Metro East, Pasig City. For your inquiries email us at inquiries@dswindows.com or call us at (02) 403-3262 /0916-311-3909.
Related posts