Sunscreen Roller Blinds to Enjoy the Beautiful Sceneries Outside: Cainta Rizal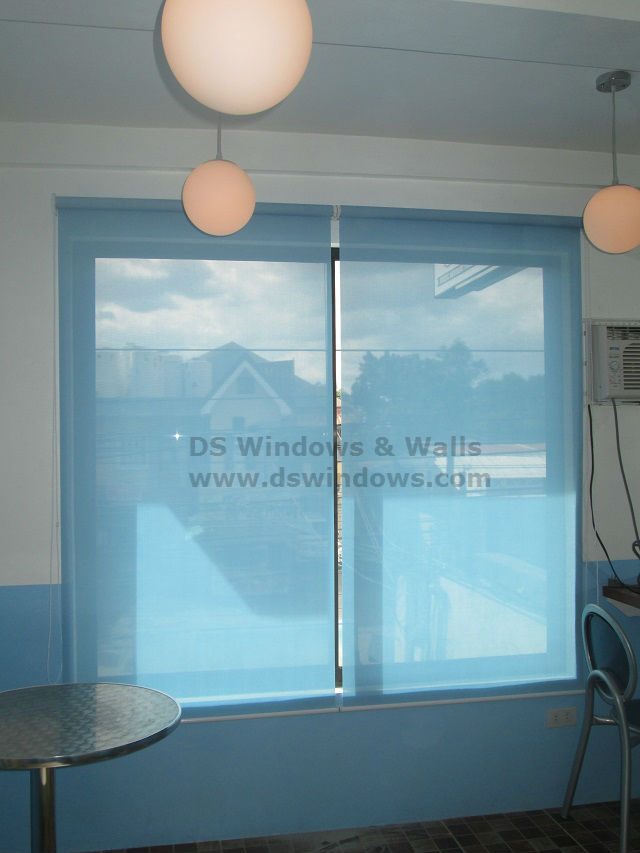 Having a plant, flower, tree and any landscape form inspired by nature are pleasant to see. They also help produce clean and cool air, which is good for tropical places, just like here in the Philippines. Whenever we see some natural spots or places, it brings us joy, wonder and comfort.
Our client from Cainta, Rizal is a nature lover and she opted for a sunscreen roller blinds for her dining room windows. She preferred sunscreen roller blinds because she wants to enjoy the great view of nature outside especially in daylight without sacrificing her privacy. Sunscreen roller blinds cannot block the light from the sun 100%, but it helps reduce the heat inside the room. Sunscreen roller blinds offers wide choices of colors and designs, depending on your taste and budget. Sunscreen roller blinds are also ideal to use at restaurants, coffee shops, etc. When it comes to maintenance, roller blinds are very easy to clean with the use of vacuum cleaner and damp cloth.
DS Windows & Walls also offers folding doors, wallpapers and carpets. You may visit our shop at 4th level Waltermart Makati, 3rd level Robinson Metro East, Pasig City and 2nd level Pacific Mall, Lucena City for actual samples of our products. DS Windows & Walls also offers FREE measurement within Metro Manila. For inquiries, you may email us at inquiry@dswindows.com or call us at (02) 893-1373 / (02) 403-3262 / (02) 668-9668 or 0916-311-3909.
Related posts