Roll Up Blinds for Modern Residential Condominium : Mandaluyong Installation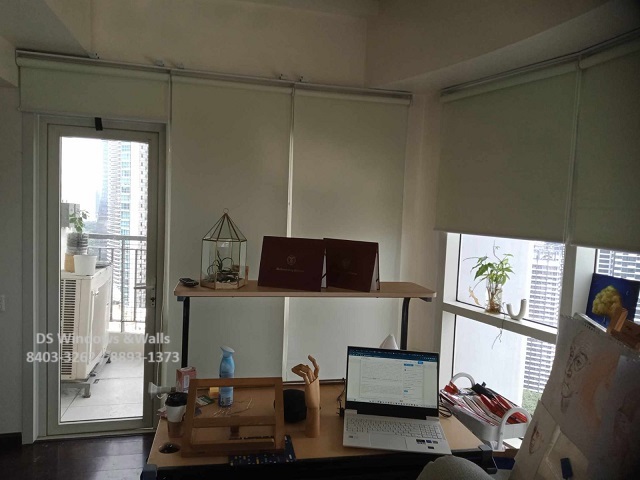 With all the advancements we have today, most of us expect things to be instant. Purchasing, booking a ride, getting the work done: all can be achieved with just a few clicks. As far as blind types go, roll up blinds are easily the most convenient to use because they consist of a single fabric and easy mechanism for room light adjustment. Simply put, in the world of home decor and blinds, these types can provide our needs instantly. 
For today's article, this is what we will be uncovering. The installation of roll up blinds for residential condominiums, specifically for our Mandaluyong client.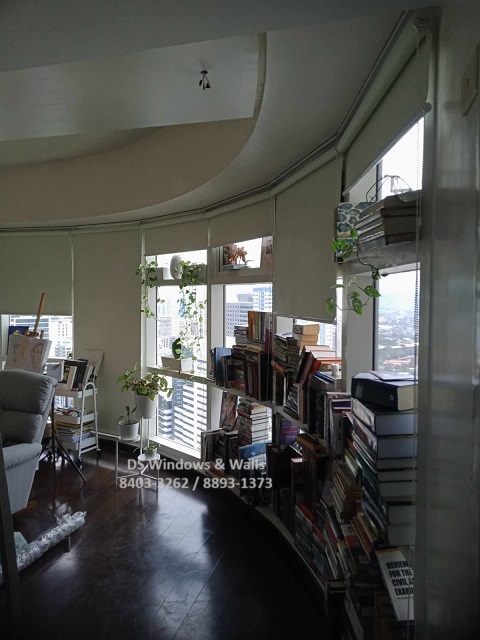 As established, roll up blinds are made up of a single fabric that can be rolled up for more light intake and rolled down for privacy and security in an interior. From this alone, it is easy to infer why such blinds are a great choice for residential condos. An open view of the city can be really pleasing to the eyes and spirit and can help lessen eye strain when a unit owner is working from home. On the other side, having roll up blinds as cover during night time or as protection from sunlight is also very crucial.
Because of these easily installed home decor, owners could allot less time for its maintenance and repair. Unlike curtains or other drapes, these blinds have a mechanism which is easy to use and can save anyone's time. It is also essential to mention that roll up blinds save a lot of space and have an elegant effect on any room. From these, it can be deduced that these types of blinds are cost effective.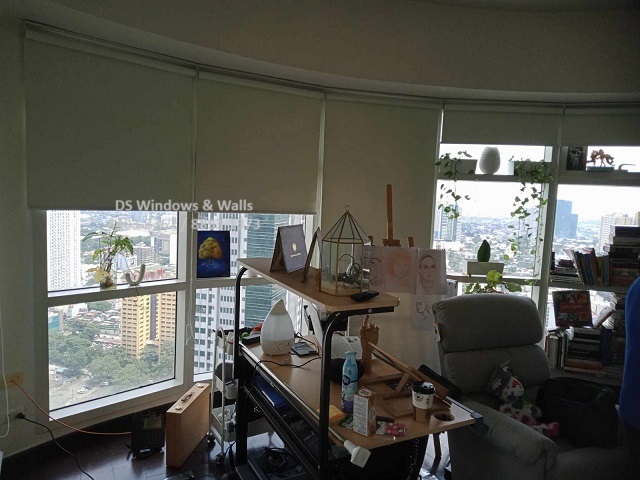 Our Mandaluyong installation opted for the S2610 Beige roller blinds from the Blackout Group 1 off our roll up blinds products. This choice went well with their art and plant setup because the neat look of the blinds contrasted with the furniture and artwork and books displayed by the owner. The overall impression of the room is a contemporary and cozy residential unit with a wonderful city view. With the help of the blinds, the unit maintained a classic yet modern look matched with all the artist's displays.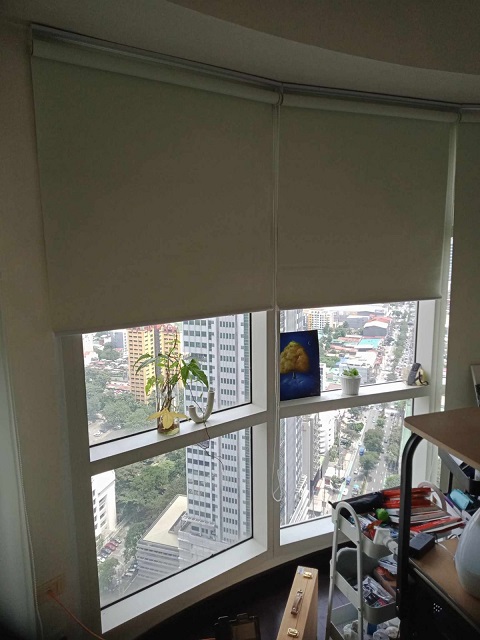 The roller blinds from Blackout Group 1 are available in neutral shades namely beige, gray, white, cream, brown and blue. These hues would definitely complement a room with lots of designs on it because as opposed to the various elements, these colors would give any space a clean and elegant finish. You can browse more of these through these links: https://www.carpet.com.ph/blinds/roller-shades/blackout-group-1/.
For more information on our roller blinds for condo visit our mall showroom at the 4th level of Waltermart Makati, 3rd level of Robinsons Metro East Pasig, or 2nd floor of Pacific Mall Lucena. You may also call us (02) 8403-3262, (02) 8893-1373, or 0916-311-3909. Email us at inquiry@dswindows.com.
Related posts