Venetian Blinds for Offices: Installation at Peninsula Court, Makati City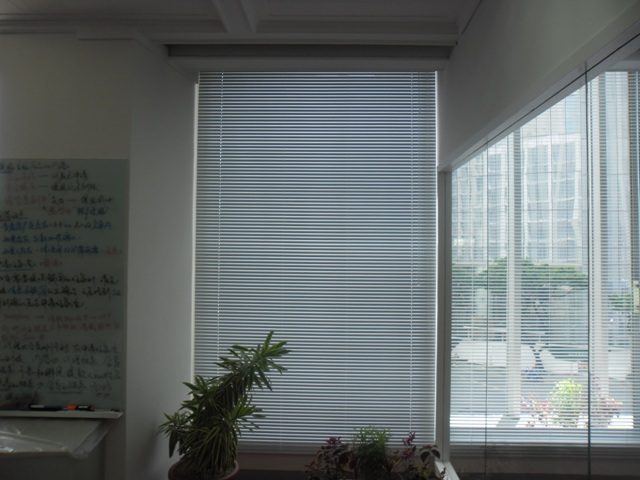 Most of us spend as much time at the office as at home and it only makes sense that office environment should be made comfortable according to the taste and need of each occupant. When the sun is shining directly to you while working, it can bother you and negatively affects your work productivity. Working in a comfortable and alluring environment can help each occupant work more comfortably and effectively.
Myriad window treatments are available nowadays at the market which can regulate the temperature of your room and can give you privacy in an inexpensive way. One of the most affordable window blinds in the market is Venetian Blinds also known as Mini Blinds. It consists of different designs and colors which can be combined to suit the unique tastes and sensibilities of different people. It can also enhance the elegance and coziness of your work space.
Venetian blinds of DS Windows and Walls are made of aluminum material which is more durable for high traffic areas than plastic material and comes in popular 1" slat size. It can help for better air circulation in a room and you can adjust the total amount of light coming inside though tilting the slat in either up or down direction.
Products and services of DS Windows and Walls are offered at its best for our valued customers.
Call us at (02) 403 3262 / (02) 893 1373 / 0916 311 3909 for your inquiries.
Email: inquiry@dswindows.com
Showrooms: 4th level Waltermart Center, Makati City & 3rd level Robinsons Metro East, Pasig City
Related posts