Blackout Dual Shades Blinds For a Comfy Holiday Vacation Room – Tagaytay Heights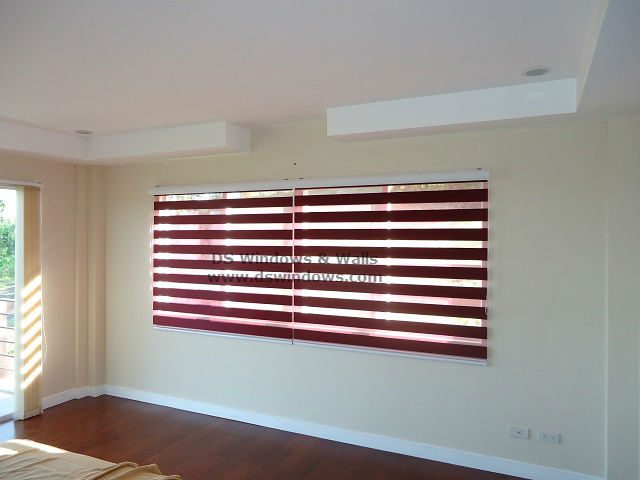 Tagaytay is well known for being one of the favorite vacation spot in the Philippines because of its climate and beautiful sceneries. Tagaytay also overlooks the Taal Lake in Batangas that also adds to the attraction of the city. Because of this, one of the booming industry in Tagaytay is the real estate industry. People around the country invest in real estate in Tagaytay and make it either a vacation home or leased to transient tenants that are on vacation.
To make a room attractive to potential customers that are looking to rent the place, it is important that the interior is elegant and the place's window shades and covering is one of the key component that makes an interior really attractive. This also instantly makes the room rates go high since potential customers perceives the place more highly when the interior finishing is really good. A good interior design also leaves a positive impression to the renters so that the possibility of them making a positive review and/or recommend it to their friends is also good.
For this particular client in Tagaytay, the owner opted for a blackout dual shades also known as combi shades or combi blinds. The dark color of the blinds breaks the wall's cream/light color. Without a nice window covering, the room may look like a bit dull and boring. The finishing touch of a dual shades blinds makes the room a lot more attractive. The functionality that a dual shades provide is also perfect for any kind of room setting. Dual shade blinds are perfect for their place because visitors can still perfectly enjoy the beautiful view outside without rolling up the window blinds completely since it has a horizontal stripe that can be adjusted with the help of the chain that attached at the side of the blinds. It also helps to feel the natural sunlight and clean air that comes from the outside.
DS Windows and Walls offer different varieties of blinds like, roller blinds, PVC and fabric vertical, mini and wooden blinds. For more information about our products you may call us at (02) 403-3262 / 0916-311-3909 or visit our webstore at www.angryblinds.com.ph or visit our store located at 4th level Waltermart, Makati City, 3rd level Robinson Metro East, Pasig City and 2nd level Pacific Mall, Lucena City. For Laguna, Cavite, Batangas area you may call Mr. Patrick Villapando at Globe 0917-583-0214 or Sun 0922-592-6111 or 0908-989-4676 .
Related posts