Decorative Combi Blinds for Kitchen Windows – Angono Rizal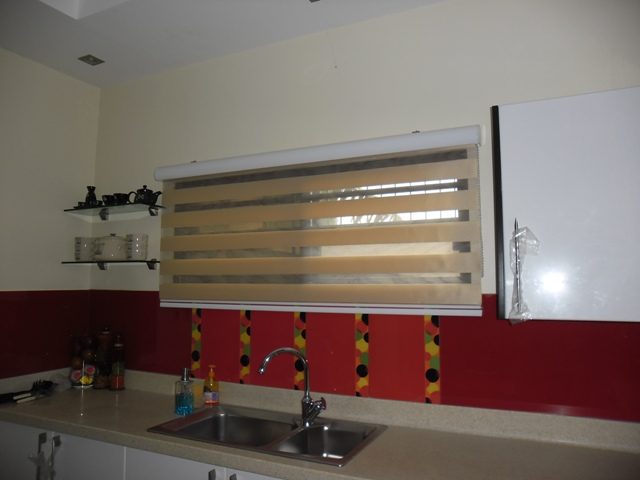 Our kitchen still needs privacy and style, that's why most homeowners are deciding to have the best kind of window treatment that is suitable for their kitchen. A durable window treatment like Combi blinds can add a true look of luxury and a much comfortable feel and ambiance to your kitchen. With Combi blinds in your kitchen, less worry about the odour and smells because you can simply roll up the soft fabric material of this blinds, in that way you can well ventilate your kitchen and avoid bad odour or smells.
In deciding on which type of blinds are suitable to our kitchen, we must consider the space of the blinds from the sink and from the cooking area so we can barely avoid bad odor and accident in our home. Combi blinds are easy to clean at the same time allows you to diffuse the light while over looking at the view outside. For your new kitchen blinds, opt for a Combi blinds for this brighten your room immediately and make it feel fresh and clean. One of our installation at Angono Rizal, Philippines opted for Combi Blinds for her kitchen window.
So if you want to update your kitchen looks and design, visit our blinds gallery at carpet.com.ph. For your questions, email us at inquiry@dswindows.com or drop by our kiosk at 3rd level Robinsons Metro East, Pasig City or 4th level Waltermart Makati or reach us at 0916 311 3909 / (02) 403 3262.
Related posts