Importance of Lighting in Home Internal Planning – Fairview, Quezon City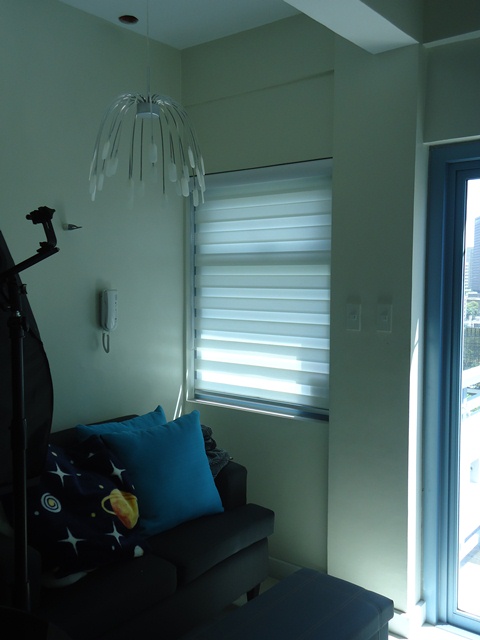 A home internal planning is not complete without window treatments. Window treatments like window blinds is always part of the requirement whenever we are planning to make an excellent and stunning home interior. Our client from Fairview, Quezon City who opted for Combi Blinds believes that proper lighting plays important role in a home. A certain part of a home will lose its value if there is no proper lighting involves. No matter how composite or artistic your style in a place, if there is no proper lighting, it would not have any value even if it has attractive things and expensive design around. Proper size of window and choosing corresponding window blinds is very important to be able to attain proper lighting at the same time improve the appearance of a certain part of a home.
Combi Blinds will help you able to have proper lighting in your beloved home, at the same time it will also help promote a calm environment and good ambiance in a home next to paint. These blinds has a unique mechanism, the light can be adjusted each time by just rolling the striped fabric to provide your home, less or more light. Many property owners are paying more interest in curtains than to blinds, but unfortunately, after a year they got irritated with curtains and plans to replace it with blinds for it is very hard to maintain and it keeps fading after few months.
If you are a person who is always concerned with lighting, Combi blinds it just right for you because Combi blinds can give your house proper lighting at daytime and at the same time can beautify the looks of your window while it is making an attractive and amazing look outside. For more information, visit inquiry@dswindows.com or visit our respective kiosk at 2nd level Pacific Mall, Lucena City, 3rd level Robinsons Metro East, Pasig City and 4th level Waltermart, Makati City. You can also call us at 0916-311-3909 / (02) 893-1373 / (02) 403-3262 / (02) 668-9668.
Related posts