A Closer Look : Blackout vs Non-Blackout Combi Blinds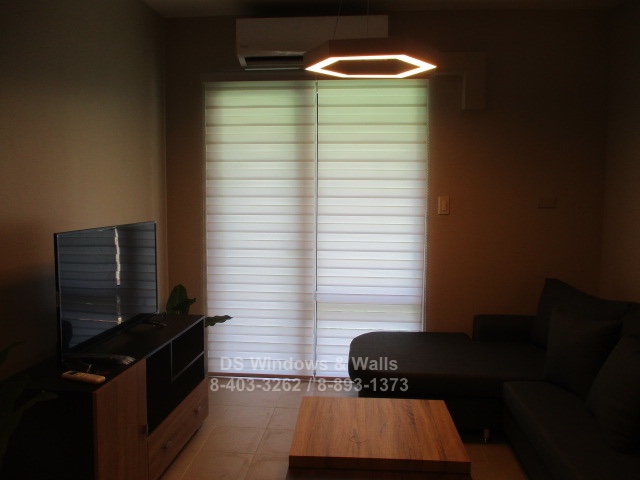 Your average home owner usually knows the difference between blackout and non-blackout window blinds or shades. They know that blackout window covering has a greater capacity to block sunlight while sheer or non-blackout shades allow some light to penetrate the room. However, how it actually looks like especially upon waking up in the morning (when the indoor light is off and the sun is up) is a bit vague. Some user expects that blackout combi blinds can 100% dim your room which is important to most people. But unless you actually been to a room with blackout blinds or shades or see a photo of what it looks like, can you really manage your expectation when it comes to 100% combi blackout. This blog is about how blackout vs non-blackout really looks like during daytime and when the indoor light is off.
Non-Blackout Combi Blinds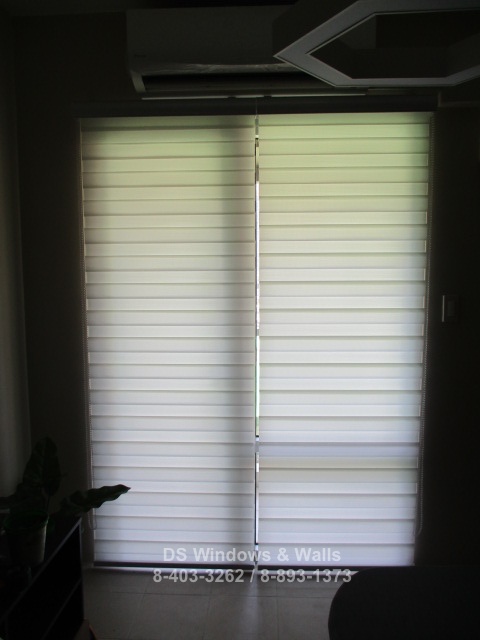 As you can see in the first two photos from a client in BGC Taguig, Philippines, a non-blackout combi blinds still emits a silhouette effect. It is more pronounced in light colored fabrics such as white and beige. There are cases where a non-blackout combi blinds is desirable especially in common areas like the living room. It also gives a calm and serene mood. There are some people that prefers to watch television on this type of setup as opposed to having artificial lights on.
People tend to think that just because it's non-blackout means that your privacy is compromised. However, unlike roller blinds with openness factor, your typical combi blinds fabric is more opaque. The only part where it is possible that people can see through it is when the sheer part is open.
Blackout Combi Blinds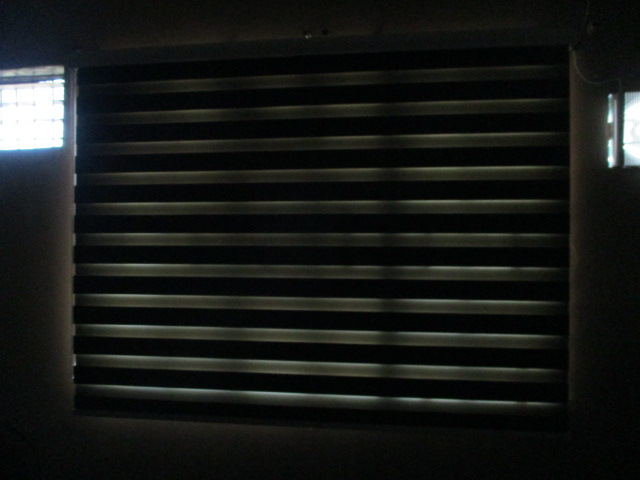 As you can see on the photo above, a blackout combi blinds removed most of the light from entering the room. However, these type of fabrics are only blackout in a way that light cannot penetrate through the fabric but not around the fabric due to light scattering effect. It will have a "halo effect" and not completely blackout in this aspect.
These type of blinds are most suitable for bedroom especially for people who loves to stay late at night and wakes up late in the morning since it offers the best sunlight blocking feature. During afternoon, you can simply open the combi blinds by aligning the solid stripes such that the sunlight can penetrate through the sheer part. If this is not enough, you can also open the blinds all the way up by pulling it until the bottom railing touches the valence.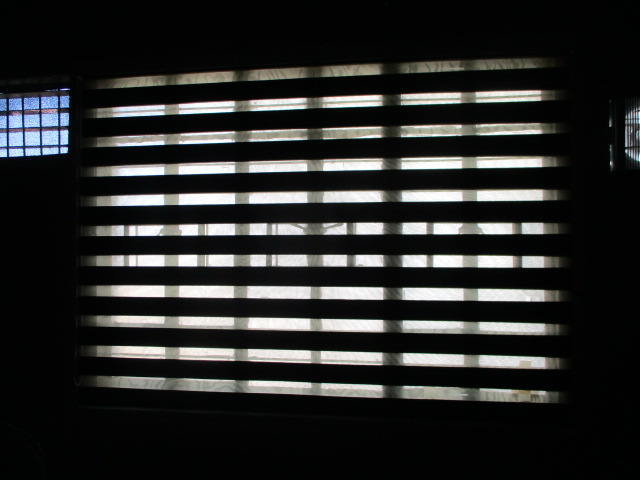 For more information on our blackout combi blinds call us at 8-403-3262, 8-893-1373, or 8-668-9668. You can also email us at inquiry@dswindows.com or visit our sales branches.
Related posts