Combi Blinds for Comfortable Room Ambiance: Commonwealth, Quezon City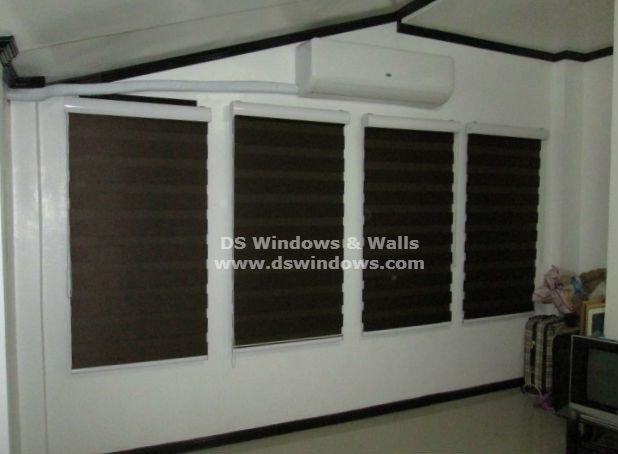 Old people often have limited thinking abilities and they are more prone to disease and sickness that is why they need extra help, care and most especially love from the people who surround them especially their families. They are also very emotional at this stage of their lives so we need to be careful in all of our actions because we might hurt them.
Our client from Commonwealth, Quezon City, Philippines is taking care of her sick father. As a daughter, it is her responsibility to take good care of her father. She provided lot of things that can give comfort and joy to her father in exchange of all the things that her father was done and sacrificed to them and to show how much she loved him.
Her father's room was complete in tools to make her father relief and restful. She also ordered combi blinds for his father's window to control the sunlight that will pass through his window. Combi blind has unique design that brings pleasant view to anyone who can see it. It also has unique features in adjusting the fabric. It can be adjusted to enjoy the morning sunlight or to block the sunlight, which can give her father a better sleep especially during afternoon.
DS Windows & Walls offers different varieties of window blinds, folding doors, wallpapers and carpets. To know more about our products, you can visit our shop located at 4th level Waltermart, Makati City, 3rd level Robinsons Metro East, Pasig City, 2nd level Pacific Mall, Lucena City. DS Windows & Walls also offers FREE measurement within Metro Manila. For inquiries and for scheduling of site visit, you can call us at (02) 893-1373 / (02) 403-3262 / (02) 668-9668 or 0916-311-3909.
Related posts