Combi Blinds for Hotel Bath Room: Lucena City, Philippines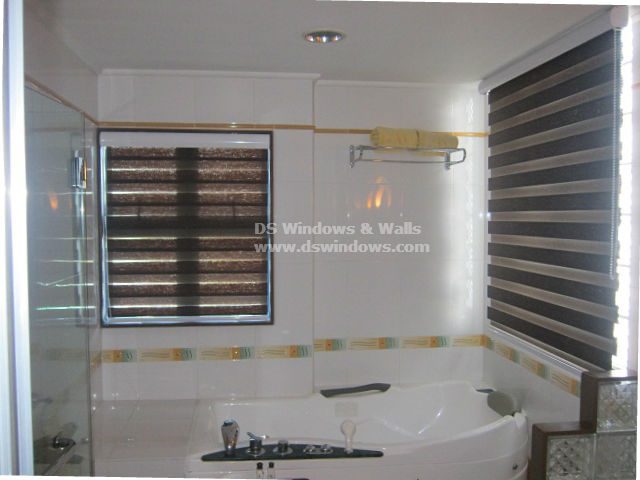 The most hidden part of the house is bath room. Even though it is the most hidden part of the house, it doesn't mean that beautifying that little space cannot be done. You can add some details like putting some ornaments or figurines. Adding plants and flowers can also add fresh look in your bathroom. Putting colorful shower curtains can also add beauty into your bathroom.
Our client from Lucena City, Philippines opted combi blinds for all their hotel bath rooms. They discovered the elegance and uniqueness Combi Blinds bring into a room that is why they make sure that its color will perfectly fit into their bath room motif. Combi blinds are made up of 100% polyester, which is not prone to dust and dirt. Combi blind has its unique feature that adds beauty in any home interior. It can be adjusted depending on how much amount of light you want to enter in your room. Combi blinds offer different types and colors that will match into any hotel interior motif.
To see our samples and swatches, you can visit our shops located at 4th level Waltermart, Makati City, 3rd level Robinson Metro East, Pasig City and 2nd level Pacific Mall, Lucena City. For more information about our products and services, you may email us at inquiry@dswindows.com or call us at (02) 893-1373 / (02) 403-3262 / (02) 668-9668 or 0916-311-3909. You can also visit our web store at www.angryblinds.com for more information about our blinds.