Combi Blinds to Mix and Match Warmth Style and Designs – Laguna City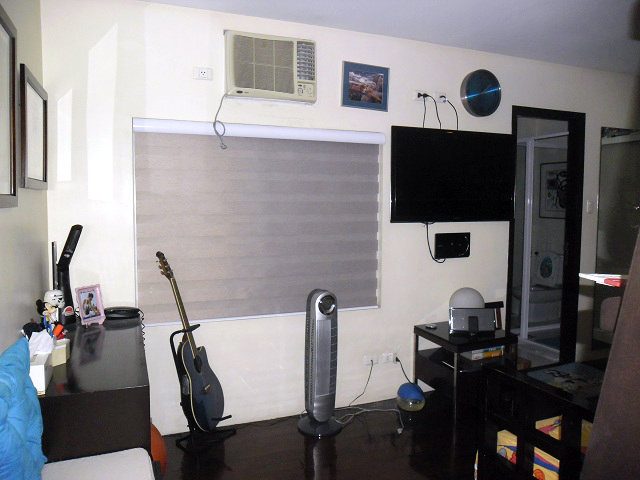 Blending art, furniture and accessories at home, where you can integrate warmth style and design together in one place, will help you save energy and space. Using modern artistic decor will give your space a beautiful and sophisticated appearance. Designing a home is not that easy, you have to know your inspiration considering your budget limitation. Our client from Laguna City, Philippines who opted for Combi Blinds for their bedroom has simple yet organized interior. The combination and the blending of their accessories in home created a good outcome. Past centuries are still involved in today's home decorating style. It just depends on the taste of the decorator and homeowner on which style do they prefer at the same time can give comfort and benefits to them.
In home interior industry, many styles were born yet previous styles are still involved for a certain feel. Life in an interior is very important, each design expresses personality and taste. In buying materials for home decoration, you have to consider good quality and reasonable prices, do not buy things if you are not sure of their durability and safety.
Combi Blinds from DS Windows and Walls are trusted for its durability over years. We also assure you that our installers are professional enough in installing blinds while considering the safety of homeowners. If you are in need of Combi Blinds, fell free to visit DS Windows and Walls at 2nd level Pacific Mall, Lucena City, 3rd level Robinsons Metro East, Pasig City and 4th level Waltermart, Makati City. Right there, you can see several of material, color and texture for combi blinds, where you can choose the corresponding material for your room. Aside from Combi Blinds, we also offer different kind of window blinds, accordion doors and carpets. You may contact us at 0916-311-3909 / (02) 893-1373 / (02) 668-9668 / (02) 403-3262 or email us at inquiry@dswindows.com. Please visit and like our Facebook page at www.facebook.com/windowblindsphilippines and www.facebook.com/blindsphilippines.
Related posts