Combi Blinds for a Vacation House in Cebu City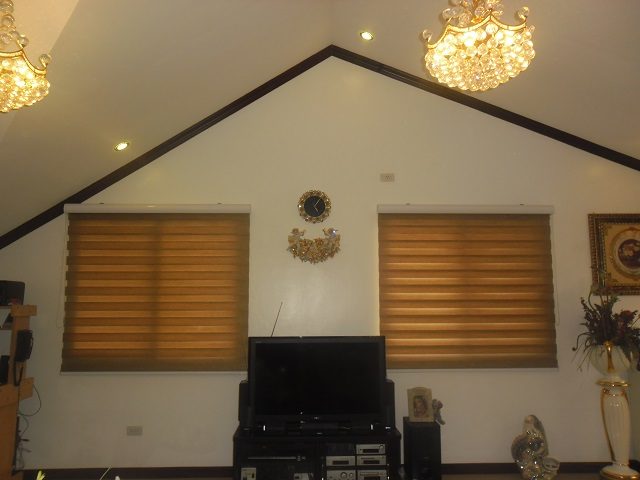 Relaxation is the primary thing that all of us need. Having time to fully relax our body is the hardest thing to do for those people with busy life and multiple job. Our mind, body and soul badly need a rest that is why our client opted for Combi Blinds for their vacation house in Cebu City. A vacation house must be cool and airy because it is the only place where people choose to stay when they are trying to escape the stress and problems at work and their personal life.
When having a vacation house, you have to assure the safety, comfort and create the best ambiance to make your stay memorable and restful. You have to choose the amenities where your family can feel the comfort and relaxation. Everyone needs to have time to relax because heavy works every day may cause irritability, loss of appetite, gain in appetite, headaches, and mood swing. Depression is prone for those individuals who have a lot of things to do especially in school, at work, or even at home. Relaxing does not mean sitting on a couch and having a couple of hours to sleep. When we are planning to relax, let us put in our mind that we also need to forget our problems even just for a while.
Enjoy life, try to sing, have some bonding with friends and family, play, take enough sleep and the most importantly, don't let other ruin your day, ignore things that may cause depression and stress. Always give time to relax and live a peaceful and healthy life. For more inquiries regarding our products and services, visit us at 2nd level Pacific Mall Lucena City, 3rd level Robinsons Metro East, Pasig City and 4th level Waltermart, Makati City. You may also calls us at (02) 403 3262 / (02) 893 1373 / 0916 311 3909 or email us at inquiry@dswindows.com. You may also browse our Facebook page and like us at www.facebook.com/windowblindsphilippines and www.facebook.com/blindsphilippines.
For Mindanao area, you may visit Paneo Furniture at Bagarinao Complex Cor. Quezon and Zamora St. Dipolog City, Zamboanga Del Norte, Mindanao. You may also email at paneofurniture@gmail.com or call / text at 0939-418-8355 / 0999-991-8748.
Related posts