Blue, Beige, Pink Color Combi-Blinds at Diliman, Quezon City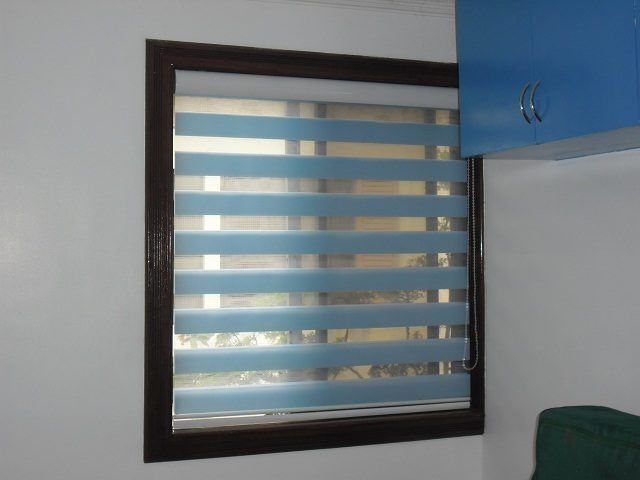 Modernization is inevitable changes which takes place day by day in our daily activities. For a modern window treatment, we can offer you the latest design of internal shading system which emerging in the market nowadays. DS Windows and Walls' offers the Combi-Blinds or simply known as Combi Double Shades. Combi-Blinds provide you fashionable design yet very practical window covering. The advantages of roll up blinds and venetian blinds can be seen at Combi-Blinds. It is consist of transparent strips of textile and opaque strips which can be adjusted whenever you want to control the light inside your room─ either no visual contact, limited, or complete visual contact from outside.
Combi-Blinds are accessible in a huge variety of colors, designs and materials. Our latest Combi with duo shade mechanism will suit in any home style and motif─ ranging from simple to elegant designs. It also requires less maintenance and can be cleaned easily through wet cloth.
One of our customers from Diliman, Quezon City opted for a blue, pink and beige color of Combi-Blinds which beautify his room's look. As they said, your style reflects the way you are and your personality, so how you decorate your home reflects you. To come up with the desired motif can be satisfying.
If you want to have a fit measurement of blinds for your windows, DS Windows and Walls customize various sizes of blinds.
For your queries, call us at (02) 403-3262 or 0916-311-3909, or email us at inquiry@dswindows.com. You can also visit our show room at 4th floor Waltermart Center, Makati City for the actual samples of our products.