Pasay City, Manila: The Final Touch of a Room using Combi Blinds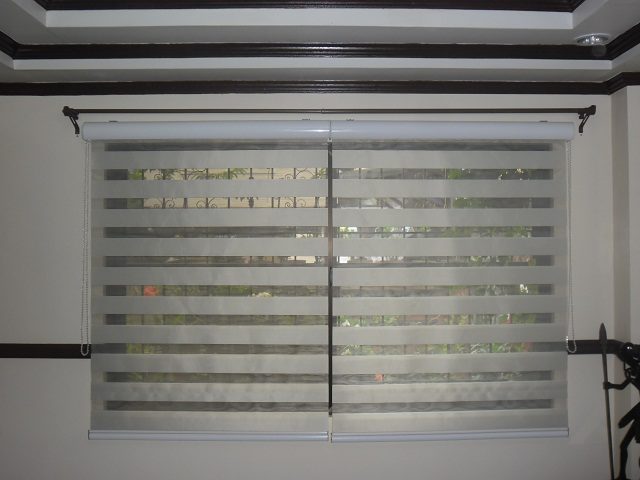 The overall beauty and aesthetic of a house depends on the window coverings perfect display of light and color. Every single detail inside your home say something about you, however, the final words are always spoken by the windows. For your home not to look dull, proper balance of your home accessories and choosing window covering that fits the aesthetic of your home is necessary. Combi Blinds of DS Windows & Walls increase the visual elegance and the interplay of light and shade inside your home.
The photos were taken from one of our customers at Pasay City, Manila, Philippines. He opted for Cream combi blinds for his window. Combi blinds seems to be simple and elegant and can maintain your privacy while complementing the over aesthetics of the house. Wide variety of colors are available if you opt for a more colorful one ─ from primary, secondary to tertiary colors.
The opaque parts and the transparent parts of combi blinds enable you to adjust the light entering your room. You can open it partially like venetian blinds or draw it upward or downward using the continuous cord just like roll up blinds. It contains both the advantages of roll up blinds and venetian blinds. We have different designs displayed at our showroom at 4th floor, Waltermart Center, Makati City and feel free to drop from 10am to 9pm. We also accept inquiries through phone calls (02) 403-3262 or 0916-311-3909, or email at inquiry@dswindows.com. You can also visit www.dswindows.com for more products post.
Related posts