Roller Blinds for Kid's Room- Batangas City, Philippines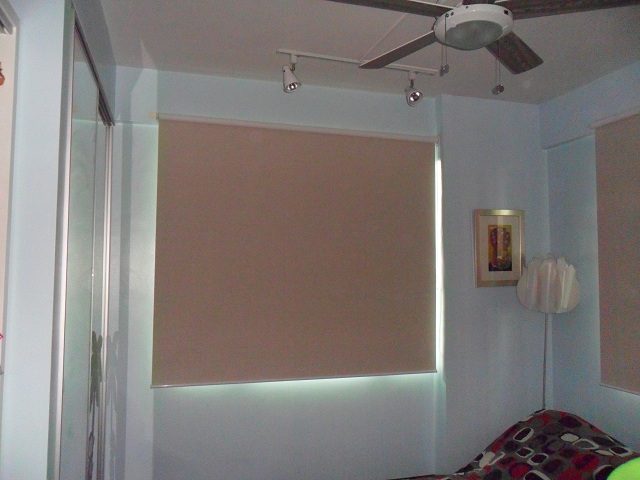 The mind and the way of thinking of children are still quite limited and immature. Because of their young age, their understanding has some limitation and restrictions and their ego is not yet developed. Kids need plenty of love and care from their parents and assuring that kids will be nurture in good way is necessary.
Our client from Batangas City, Philippines opted for Roller Blinds as window treatment for her daughter's new room. Our client assures her daughter's safety that is why they choose furniture and window treatments that are appropriate, safe and very easy to operate. Roller blinds are one of those safe, lightweight and easy to operate window treatments. She opted for blackout material of roller blinds to block the unwanted sun rays from outside. Roller blinds regulate temperature in a room and a good insulator.
Everyone wants to be a good parent especially to be a good mother. If you are looking for a window treatment for your kid's room, DS Windows & Walls have various types of window treatment suitable for your taste and budget.
For more details, call DS Windows and Walls at (02) 893-1373 / (02) 403-3262 / 0916-311-3909 or e-mail us at inquiry@dswindows.com. You can also visit our showrooms located at 4th Level Waltermart, Makati City, 3rd Level Robinsons Metro East, Pasig City and 2nd Level Pacific Mall, Lucena City. You can also visit our website at www.dswindows.com.
For Cavite, Laguna, Batangas area you may also contact the following numbers – Globe 0917-583-0214 or Sun 0922-592-6111 or 0908-989-4676 – look for Patrick Villapando.