Roller Blinds and the Psychology of Color – Imus, Cavite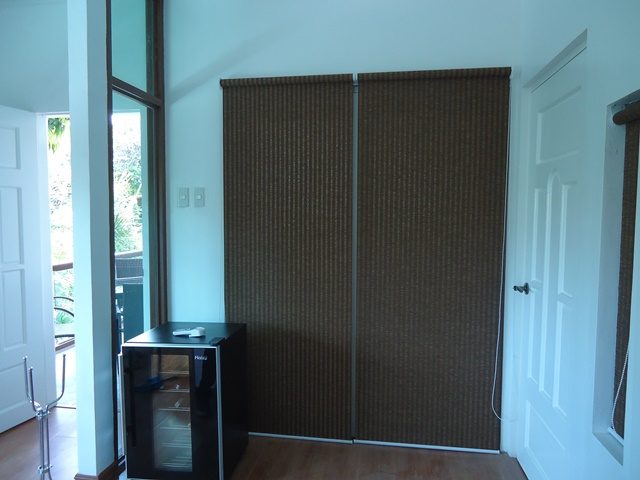 Do you feel uneasy in a red color? Does the color yellow make you feel calm and comfortable? Interior designers and artists have their own explanations on how colors can affect mood, feelings and emotions of every individual. Color is the powerful communication tool that can persuade mood and cause physiological reactions in our mind and body. Some colors can raise blood pressure especially if a person does not like that color ever since. It can also increase metabolism if someone loves the specific color or can cause eyestrain if it is too bright to look at for an eye.
Professionals believed that brown absorb all light in the color spectrum as well as black. Brown is a safe neutral color and you can pair it with brighter colors in your interior like white, light blue, pink, yellow and most especially orange. An average brown color is good for home walls with accent of bright color placed throughout your room. Dark brown color is great for window cover like window blinds and for sofas, furniture and doors. Brown is not just an ordinary color and with this color, you can experience the feeling of security and belongingness.
Our client from Imus, Cavite, Philippines opted for Roller blinds: Hanjibal H335 Dark Cherry for his living area. According to him, brown and dark color makes him feel comfortable that is why he opted for dark color of Roller Blinds and it really fits and contradicts with his white wall color and complement with his furniture. In psychology of color, brown is used to evoke someone's sense of strength and reliability. It also brings feelings of warmth, comfort and security to our mind.
Lots of our client opted for brown colors of blinds for their windows because it gives them the cosiness and satisfaction that every homeowner wanted. DS Windows and Walls offers different textures with different designs of Roller blinds. Just visit our kiosk at 2nd level Pacific Mall, Lucena City, 3rd level Robinsons Metro East, Pasig City and 4th level Waltermart, Makati City and right there you can choose any color and texture of blinds that you want. You can also inquire by sending email at inquiry@dswindows.com or call us at 0916-311-3909 / (02) 893-1373 / (02) 403-3262 / (02) 668-9668.
Please visit and like our Facebook page at www.facebook.com/blindsphilippines.
Related posts