Roller Shades for Fixed or Stair Window: Salcedo Village, Makati City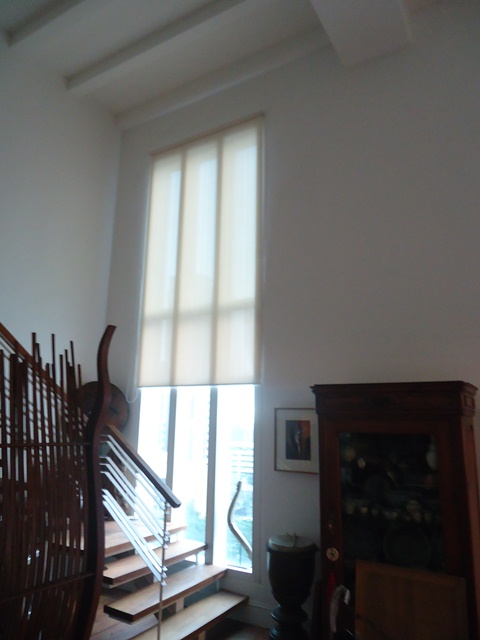 For the ultimate classic gesture, nothing beats with roller shades and its design always coordinate to any type of window in your home.
Our client in Salcedo Village, Makati City opted for Roller Shades for their fixed window / stair window at home. Most fixed windows are located in a wall near stairs that is why most people call this window as stair window. Sometimes this window also serves as a picture window especially if placed on a specific part of a house which has a scenic view outside. Fixed window is intended to provide outside light into your home. It offers an open view outside at the same time give improvement to the room's aesthetic impact.
Others think that some fixed windows are annoying and cause distraction especially when it is too big and provides too much natural light. For this type of problem, Roller Shades is the best solution. Roller Shades is the best type of window blinds for fixed or stair windows. It gives complete security and privacy that you need with no hassle.
Having Roller Shades on your fixed window is less expensive than other options. Roller shades is the most energy efficient blinds at the same time easy and hassle free to operate that gives your home a warm and dramatic look. If you have problems on your window treatments, just call DS Windows and Walls and we are ready to provide you different window coverings that you will like the most. Simply calls us at (02) 893-1373 / (02) 403-3262 / 0916-311-3909 or email us at inquiry@dswindows.com. You may also visit our showrooms at 3rd level Robinsons Metro East, Pasig City, 4th level Waltermart, Makati City and 2nd level Pacific Mall Lucena City.
Related posts