Sunscreen Roller Shades for Penthouses: Rockwell, Makati City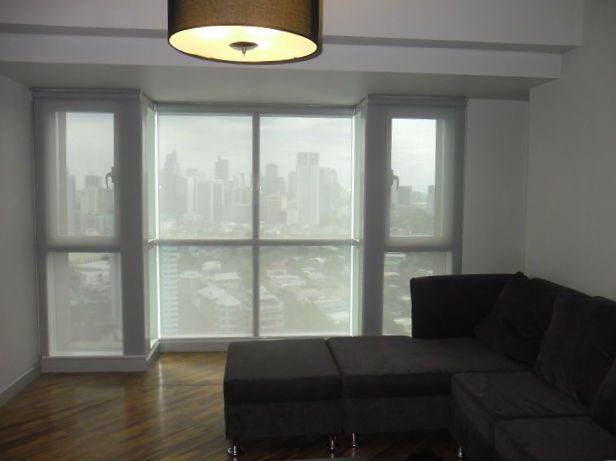 They say that penthouse is an amazing oasis for relaxation for those people who loves to stay in high places like units on top of condominiums. Most things placed in penthouse are comfortable to the eyes and owners are very creative and have wonderful interior ideas for their units. However, some are contented on what they have as long as they are comfortable on it. Penthouses are always equipped of big and wide glass walls, private rooms and luxurious bathrooms and living rooms with glass windows.
Our client from Rockwell, Makati City Philippines owns a Penthouse. Her unit is located on the top of the building and she opted for a sunscreen roller shades to create calm place through the sheer shade effect of the roller shades. Sunscreen roller shades enable her to enjoy the beautiful view while maintaining her privacy inside her place. It also helps protect her furniture from fading by reducing the harmful effect of the sunlight entering her rooms.
Well-organized and clean penthouse can leave memorable thoughts to visitors. So what are you waiting for? Plan for a better window and glass wall treatment for your penthouse and visit DS Windows and Walls and we have various window treatments available! Roller Shades comes in sunscreen and blackout fabrics with several of colors and textures available. Our showrooms are located at 4th level Waltermart, Makati City, 3rd level Robinsons Metro East, Pasig City and 2nd level Pacific Mall, Lucena City. For more information, contact us at 0916 311 3909 / (02) 403 3262 or email us at inquiry@dswindows.com.
Related posts