Mini Blinds which Rocks the Past and Present Interior Decor: Metro Manila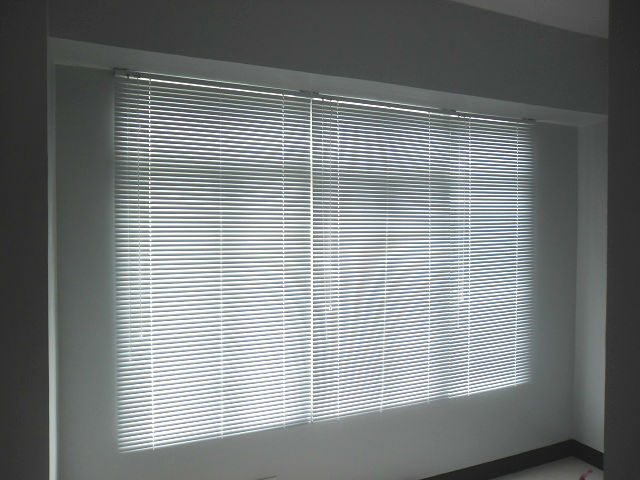 When someone visits our showroom and inquire for an old style blinds, I know that they are referring to Mini blinds because I encountered a lot of customers looking for a mini blinds, but they will name it as old style blinds. Mini blinds is famous old style blinds and up to now, it simplicity rocks the past and present years interior for its texture and colors are the one that every homeowner's love.
Most of our clients in Metro Manila are using Mini Blinds especially for their commercial offices. However, due to stylish look of Mini Blinds, residential areas are also using this blinds. One of our clients opted for a Mini Blinds: Almond for his wide glass window on his condo unit. Mini Blinds is the cheapest blinds yet durable and stylish among others that is why more people still prefer to opt this type of window covering. Mini Blinds consists of arrays of textures and colors that you can surely match whatever bedroom character you have. Mini Blinds has several benefits, e.g., easy to clean using damp cloth, stain resistant, reduce energy cost, glare, and give complete privacy.
Mini Blinds is the best choice to make our home simple yet appealing to look at. For budget conscious shopper, try to opt for the practical and affordable custom-made mini blinds from DS Windows and Walls. Right there, you can choose any color and texture that you solely love. For inquiries regarding our products and services, just call us at (02) 893-1373 or (02) 403-3262 / 0916-311-3909 or email us at inquiry@dswindows.com. We have many options for window blinds, accordion doors, vinyl wallpapers and carpets. You may also visit our kiosks at 2nd level Pacific Mall Lucena City, 3rd level Robinsons Metro East, Pasig City and 4th level Waltermart, Makati City.
Related posts