Real Wood Blinds : An Alternative to Curtains and Shades – Makati Project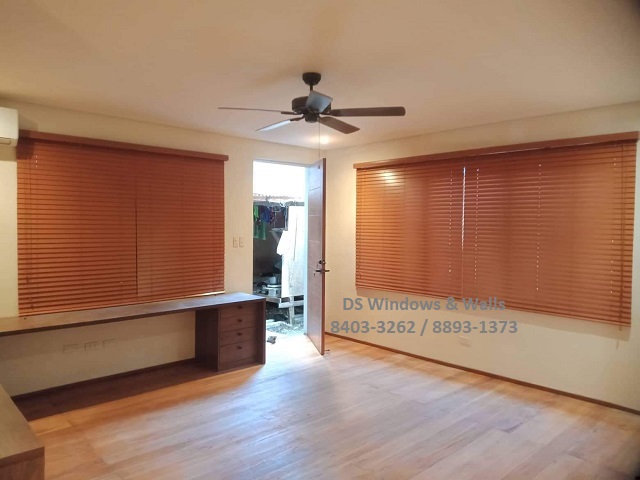 In a report by Global Market Insight (GMI) dated November 2022, the growth of the blinds and curtain market is expected to be at 3%. Growth drivers include increasing innovation for blinds, and hindrances to curtains include rising raw materials prices. Conveniently, we will discuss in this blog how wood blinds are an appropriate alternative to curtains and shades through our Makati project. 
Real wood blinds consist of real wood as their slats or panels. Wood has always been known as an excellent insulator so having a wood blind for your interior is a great choice. This only means that whatever season of the year, a room's temperature would be moderate and convenient to a client's liking. As an insulator, wood blinds can keep the heat in during cold weather and make the room cooler during summer.
That is just one of the benefits of wood blinds. These blinds are also effective for flexible light control and privacy. Like other types of blinds, one can roll them up or down to let natural light in or keep them out. These blinds also give any room a luxurious and timeless look because of the wood patterns. It is also a great choice for layering a room with other kinds of shades or drapery.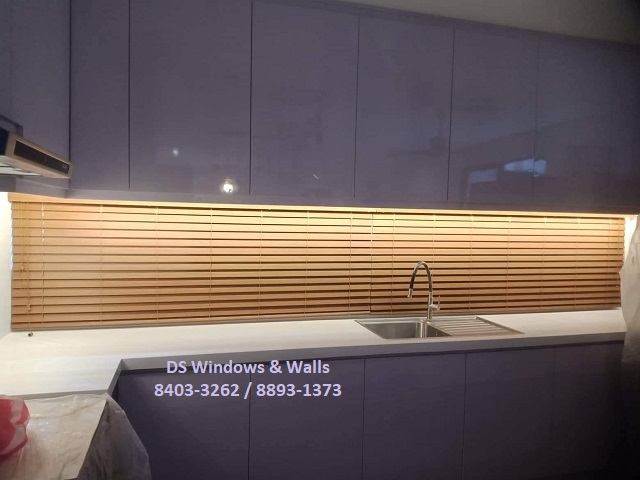 Moreover, real wood blinds are easy to clean. Its hard, solid surface prevents too much dirt from accumulating and, therefore, also very easy to maintain. One should also note that real wood blinds are a sustainable choice, given that suppliers source it responsibly. Real wood blinds are eco-friendly to purchase and use.
It is easy to see why these blinds are an excellent alternative to curtains and shades. Today's technology and innovation will likely improve these blinds to the next level. Such also provide a balance of privacy and light control to any interior. Furthermore, real wood blinds offer a natural style to rooms.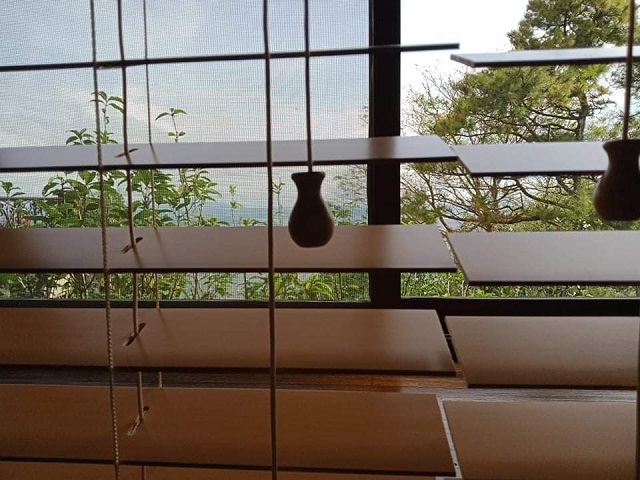 For our Makati client, these wood blinds are used in windows and kitchen windows. The pictures below show that our products are available in various sizes and can be installed according to an interior's structure, despite being a little more complex than usual. This particular product is 862 Light Oak from the natural wood blinds series. 
Our real wood blinds are available in natural wood shades and textures, namely walnut, ebony, mahogany, cumaru, jatoba, and parana, and colors black and beige. Such can be browsed in this link: https://www.carpet.com.ph/wood-blinds/real-wood-blinds/.
For more information on our real wood blinds call us (02) 8403-3262, (02) 8893-1373, or 0916-311-3909. Email us at inquiry@dswindows or visit our showroom at 4F Waltermart Makati, 3F Robinsons Metro East, or 2F Pacific Mall Lucena.
References:
Curtains and window blinds market: Growth report 2023-2032. Global Market Insights Inc. (n.d.). Retrieved January 22, 2023, from https://www.gminsights.com/industry-analysis/curtains-and-window-blinds-market 
Devices, C. (n.d.). FIVE BENEFITS OF WOODEN BLINDS. Five benefits of wooden blinds. Retrieved January 22, 2023, from https://cosystdevices.com/blog/Five-Benefits-of-Wooden-Blinds 
Jones, C. (2022, June 28). 5 reasons to choose wooden blinds. Hillarys. Retrieved January 22, 2023, from https://www.hillarys.co.uk/inspiration/5-reasons-to-choose-wooden-blinds/
Related posts