Fabric Vertical Blinds for Health Centers and Dental Clinics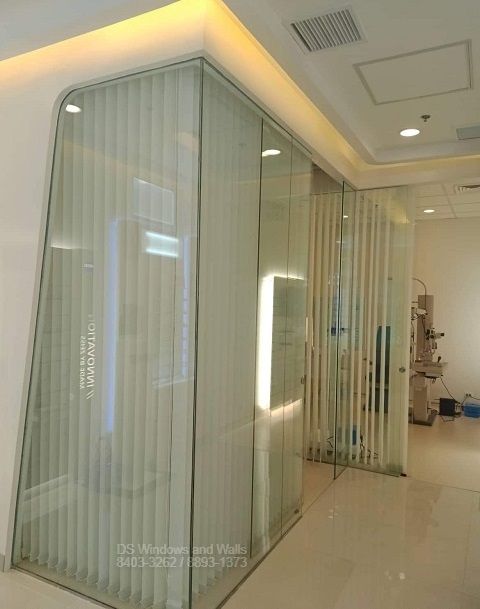 Aside from being the main venues for medicinal care, health care centers and dental clinics also require spotless and safe areas to ensure that no bacteria or risk will further endanger clients. This is why it is common to find hospitals clean and sanitized as often as possible. Contributing to keeping things neat-looking and orderly, we feature today fabric vertical blinds for health centers and dental clinics. 
Vertical blinds, from its name, consist of vertical slats connected to a top casing which balances the panels' weight so that such may be of proper use, whether spread out or gathered together. These are operated by either a flexible chain, also attached to the top casing, or a stick. Another feature of these blinds is that it has a connecting chain at the bottom which keeps the panels in place so that the vertical blinds may still serve its purpose.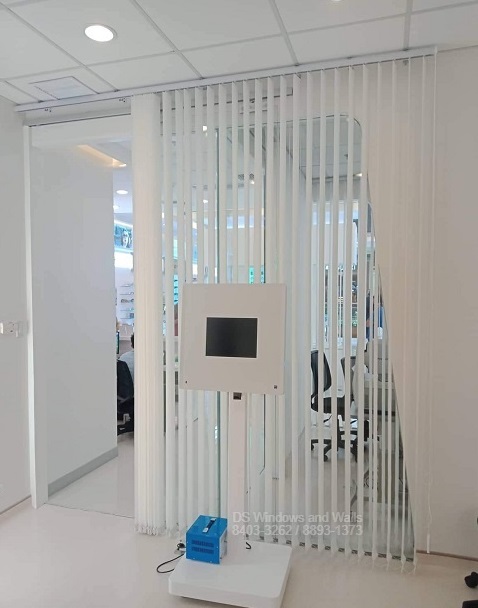 These fabric vertical blinds are best suited for large windows or patio doors because it can accommodate such size and can be easily adjusted as to the room spacer's preferences. In this article, however, we venture into fabric vertical blinds for hospitals, with emphasis on both its functional and aesthetic benefits.
The first functional benefit of these vertical blinds for health centers and clinics is that it provides privacy for healthcare practitioners and their patients. Oftentimes, when check-ups require consultation of certain confidential patient information, patients are more comfortable if such consultations are conducted privately and their conditions are kept with proper discretion. This makes our fabric vertical blinds the best fit for the job.
Aside from ensuring privacy, it is also notable how such blinds provide natural lighting for health clinics, maintaining its clean-white look and continue to give a germ-free impression of the place. Because of its flexible components, doctors and patients alike may adjust the blinds according to the privacy they need or open them to allow more light into the room.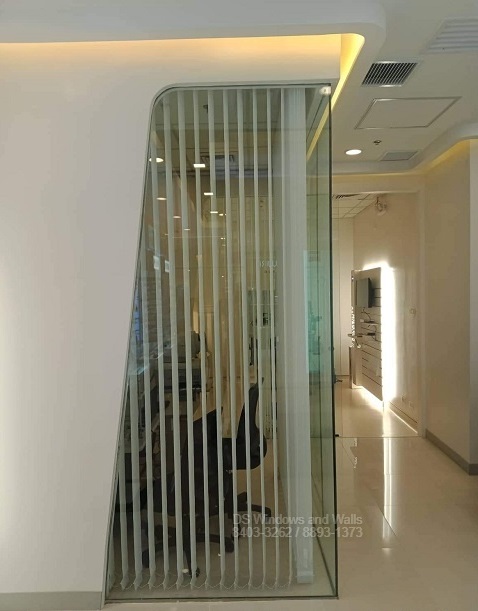 Needless to say, these fabric vertical blinds give off a classic, timeless look which makes the clinics look cleaner and more appropriate for its respective health-related operations and transactions. These vertical blinds for dental clinics and health centers go perfectly well with how the glass windows are structured as it was able to accommodate the unusual design of the interior.
This specific item is chosen by the client in the model V1401 White from our Fabric Vertical products. As such, these fabric vertical blinds are also available in the colors beige, pink, blue,  gray, choco, dark gray and charcoal. You can access more of them through this link: https://www.carpet.com.ph/fabric-vertical-blinds/fabric-vertical-group-1/. 
For more information on our Fabric Vertical Blinds call us at (02) 8403-3262, (02) 8893-1373, or 0916-311-3909. You can also visit our mall stores nearest to you. Our email address is inquiry@dswindows.com if you already have your blinds dimensions.