White Fabric Vertical Blinds Installation at Malate, Manila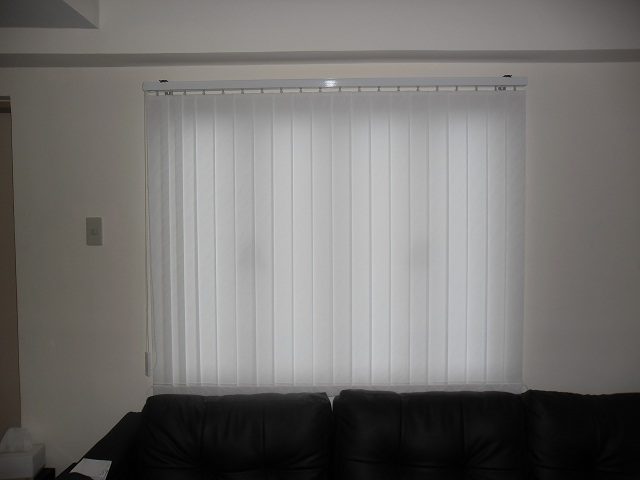 Nowadays, increasing number of people is becoming more aware and conscious about the environment. For this fact, many manufacturers developed a product which is eco-friendly─ uses less harmful chemicals and renewable materials. Awareness, simplicity and being in tune with nature are necessary.
As one of those concerns with nature, DS Windows and Walls' offer an eco-friendly product for window covering which is the Fabric Vertical Blinds. Fabric Vertical Blinds are made from non-toxic and replaceable material and at the same time offers numerous advantages. If made from a high quality product can block the UV radiation about 99% keeping you safe and offers convenience temperature. For its weight, fabric vertical vanes are lighter and its movement produces less noise compared to PVC vertical blinds which tend to click and clack. It is also accessible with a large variety of colors, designs and textures providing more stylish look and matching any room style. In addition, fabric vertical blinds are more luxurious than vinyl, plastic and metal. If you have doubt if fabric vertical blinds are durable, well yes it is. On the other hand, if you opt for a window blinds which is prepared for any abuse, and then you should prefer the more solid core one.
As white color most preferred by our customers, one also of our customers from Malate, Manila opted for a white color fabric vertical blinds for her windows.
For our customers, DS Windows and Walls' customize different sizes of blinds according to your requirement.
For your queries and additional information, feel free to contact us at (02) 403-3262 or 0916-311-3909, or email us at inquiry@dswindows.com. You may also visit our show room at 4th floor Waltermart Center, Makati City for the actual samples of our products.
Related posts