Advantage of PVC Vertical Blinds Compare to Window Curtains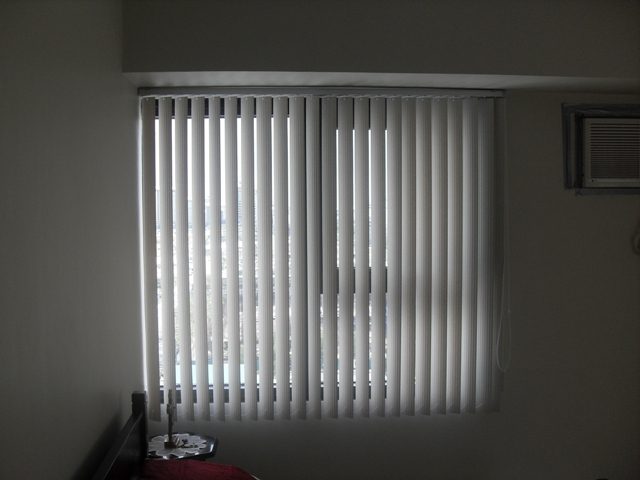 It's time to change old heavy curtains to a new and fashionable window blinds. Before you need to have to go to the laundry shop for your curtains to be dry cleaned or you have to laundry all of those heavy curtains all by yourself, and it's so hard and very tiring task to do. That is just one difference of curtains from window blinds aside from that, window blinds are not liable to dust and dirt because they are not made out of fabric and they are very easy to clean. It takes a longer time before you need to take it down and clean it up.

PVC Vertical Blinds is one of the most well-known and practical window blind solutions in our generation today, offering greater amount light control and outstanding smooth or glossy and modern design for you to choose for. The PVC Vertical Blinds has a unbreakable slats are very easy to maintain and keep clean all through out the years because of it's solid curved design, you don't need for weights or chains along the bottom making them for your child friendly. When the slats are slant, they give higher grade or quality of privacy and thin light filtering and reflecting to your home. PVC Vertical Blinds are ideal for any room in your home, it will help your room more relaxing place to stay with. The functional PVC Vertical Blinds slats are easy maintain, while the curved slats easy tight closure, perfect for large windows and sliding door . All our PVC Vertical Blinds are fire-retardant to the highest standard.
For you to have more idea what color and style of PVC Vertical Blinds you want to replace you old window curtains you can visit our store at 4th floor of Waltermart Center, Makati City in here you can see our sample swatches and custom made window blinds in wide variety of colors and styles. You can reach us at 403-3262 and 893-1373 or 0916-311-3909 you can also email us at inquiry@dswindows.com.