PVC Vertical Blinds Suitable for both Home and Office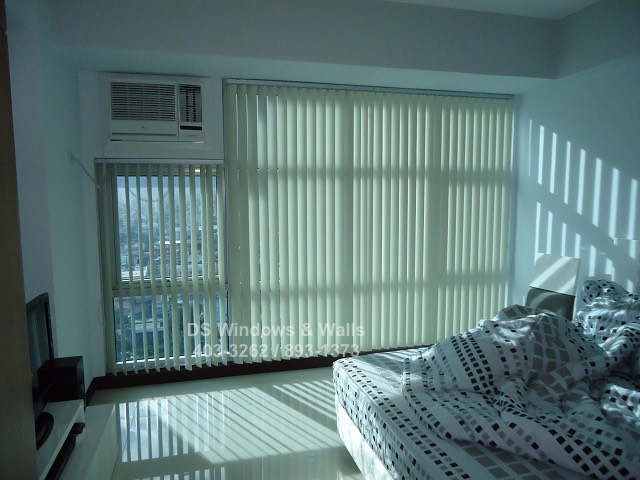 PVC vertical blinds are considered suitable for both home and office window covering. In this article, we'll present some of our clients that opted for this type of blind for both settings. One of the most sought after feature of blinds is its capacity to provide privacy, light and heat insulation. These are basic quality features of PVC vertical blinds which are both applicable for home and office use.
Privacy is not an issue in this type of blind. Since it is made up of PVC which is a type of plastic, as opposed to fabric, prying eyes can't penetrate. Light and heat insulation is also its specialty. No type of blackout fabric can beat PVC material particularly if we consider its thickness.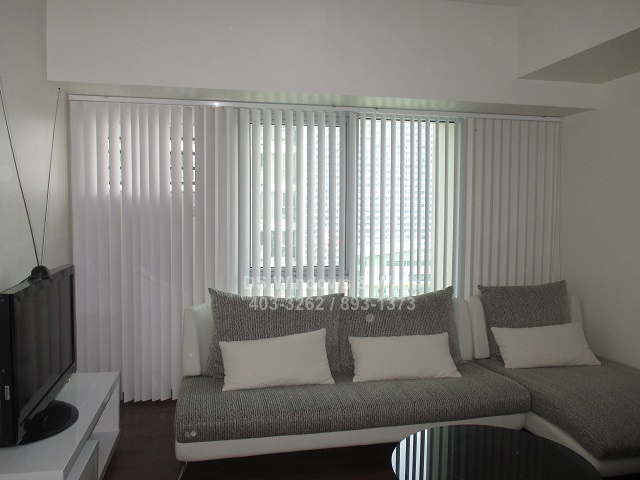 As you can see in the first two photos, our clients opted for PVC vertical blinds. The first one is for the bedroom and the second one is for their living room. For home use, another advantage of this blinds is its easier to maintain than most. It is resistant to water so wiping its blade with a damp cloth is not a problem. Unlike with a fabric type blinds where you have to have a small vacuum cleaner with a brush to properly clean it.
The next two photos focus on office use of PVC vertical blinds. Like in home office – privacy, light and heat insulation are also features any business owner would want. There are times when complete privacy is needed like when an executive needs to focus on his work or if there are close-door meetings to be conducted. In these type of scenarios, a sunscreen fabric will not do the work.
Operating a vertical blinds is as easy as pulling a cord. There are two sets of cords, one for shifting the blades to left or right to open the blinds. The other one is for changing the angles of the blades to control the degree of light to let in.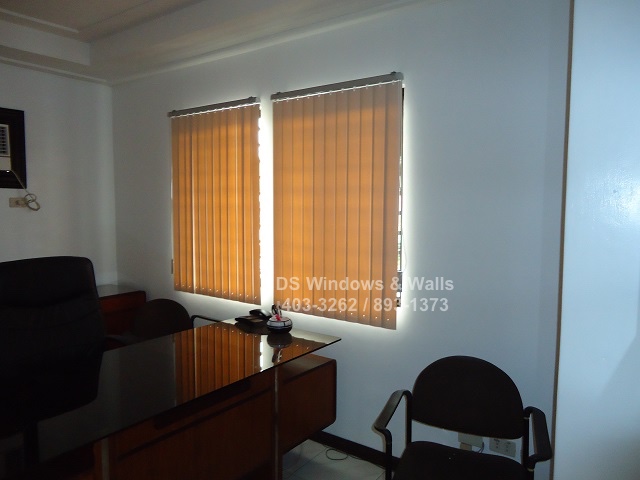 For both home and office, sought-after features such as privacy, heat and light control are the same for both setup. These features are strong qualities of PVC vertical blinds. That is why it is suitable for both home and office use.
For more information on PVC vertical blinds, call us at (02) 403-3262, (02) 893-1373, (02) 668-9668 or email us at inquiry@dswindows.com. You may also visit our mall branches in Waltermart Makati, Robinsons Metro East, or Pacific Mall Lucena.
Related posts