PVC Vertical Blinds to Block Direct Sunlight and Save Electricity : Muntinlupa Project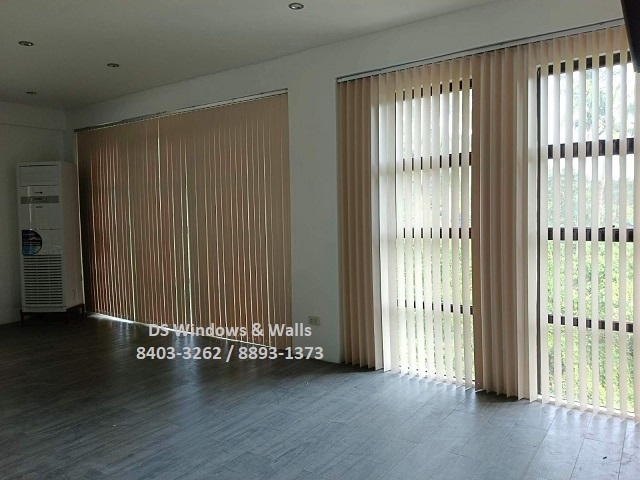 A significant part of any decision making process is selecting options which qualifies for a certain criteria. This applies most especially when we purchase things because we have to get our money's worth. Buying blinds is no different from this analogy. If you are a buyer looking for cost-effective blinds, this is the article for you. Today, we shall explore our Muntinlupa installation of PVC vertical blinds to see its effectiveness in blocking sunlight and helping save electricity consumption.
Synthetic polyvinyl chloride makes up the panels of vertical blinds. This PVC material allows the blinds to be resistant to the external environment like heat and dirt. These blinds have a top casing and can be moved by pulling a chain or cord or by twisting a stick or a wand. This allows the slats to be adjusted at a preferred angle or be gathered to the side.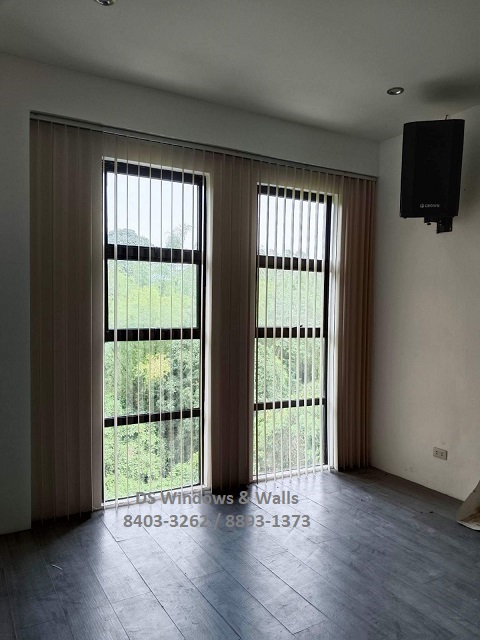 From this, it is easy enough to imagine how vertical blinds can be used in different room lighting preferences. When the client prefers to be more open or to let more light in, they only need to bring the slats together on one side or adjust the angle of the panels. And when they want to close the blinds for privacy or protection, they only need to pull or twist the mechanism and have the slats overlapping for room cover.
This brings us to the first highlight of this article: direct sunlight blockage. It is important for homes or any interior to have an extra protective layer because of the appliances and furniture that clients have in their vicinity. Further, protection from sunlight is also a necessity for our health and skin. With these PVC vertical blinds, such covering is guaranteed because we have established that these are easily adjustable.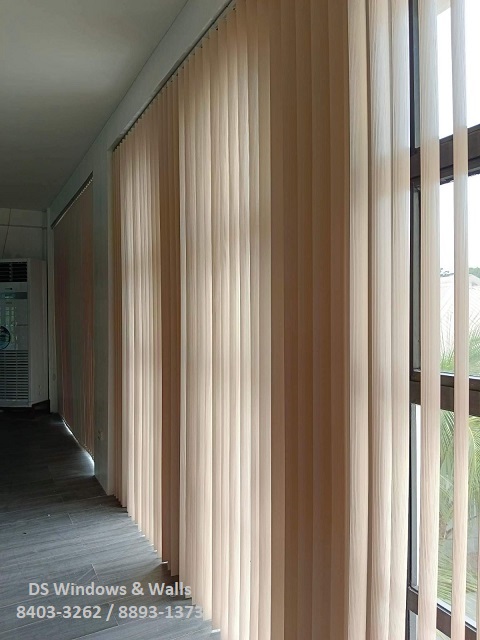 Vertical blinds as electricity savers is another story. It is no secret that blinds are great insulators. With vertical blinds as extra draping for insulation, temperature can be regulated. Less heat will enter a room which then leads to a more regulated or less use of air conditioning and eventually smaller electric bills. The same can be said when it comes to light control. With the adjustable panels, one can simply tilt the slats to allow less sunlight and also reduce the use of electronic appliances to allow a more comfortable room temperature.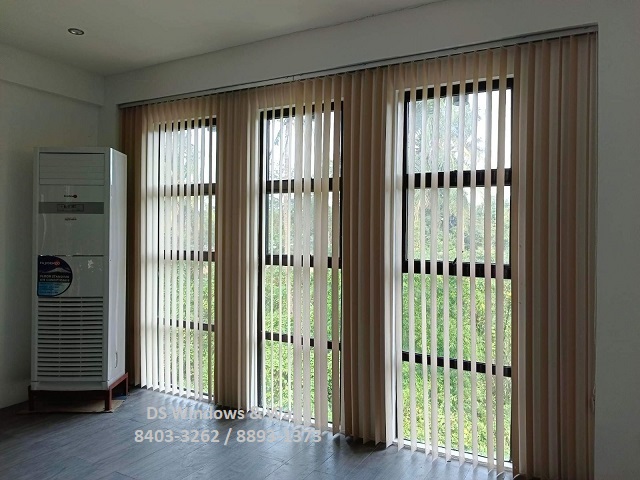 Lastly, still with the help of flexible slats, more natural light can be achieved while maintaining privacy as well. A client may opt to have natural light and this reduces the use of artificial room lighting, also directly affecting utility bills. The best news is, privacy is achieved as well because the panels are tilted at a certain angle.
For more vertical blinds options group 1 – visit https://www.carpet.com.ph/pvc-vertical-blinds/pvc-vertical-blinds-group-1/ and for group2 – visit https://www.carpet.com.ph/pvc-vertical-blinds/pvc-vertical-blinds-group-2/
For more information on our PVC vertical blinds visit our malls store at the 4th Level of Waltermart Makati, 3rd Level Robinsons Metro East, or 2nd Level Pacific Mall Lucena. Call us (02) 8403-3262, (02) 8893-1373 or 0916-311-3909. Email us at inquiry@dswindows.com.
Related posts