Printed Roller Blinds in Marikina City, Philippines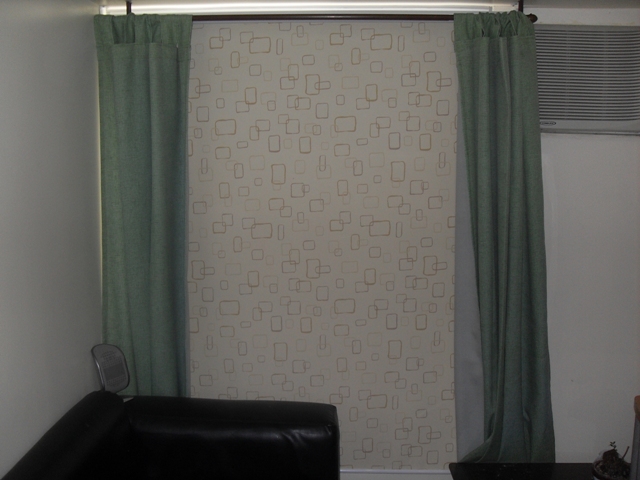 If you look around inside your home, you may find ample opportunities to update your room look. DS Windows & Walls' Printed Roller Blinds are a magnificent way to dress your windows and a smart accompaniment to your decor. It can provide you a stunning finish at a very affordable price.
Printed Roller can be use for bedroom, bathroom, kitchen and living room. Our client from Marikina City preferred to have Printed Roller Blinds for their living room. It is made up of 100% polyester which can lasts a long time, hold its shape and does not wrinkle, can be washed or dry cleaned, and mold, mildew, fungi, etc. do not live on it.
DS Windows & Walls Printed Roller Blinds are lower in number compared to our Plain Roller Blinds. However, various designs, textures and colors are available which can match any existing décor.
Roller Blinds ─ either printed or plain require simple operation. You can adjust the light from entering your room either manually by pulling the cord to lower or raise the fabric or motorize by using remote control which is more expensive.
For more inquiries, call us at (02) 403-3262 / 0916-311-3909 or email us at inquiry@dswindows.com.