Rainy Season in the Philippines: Blackout Roller Blinds Installation at Ermita, Manila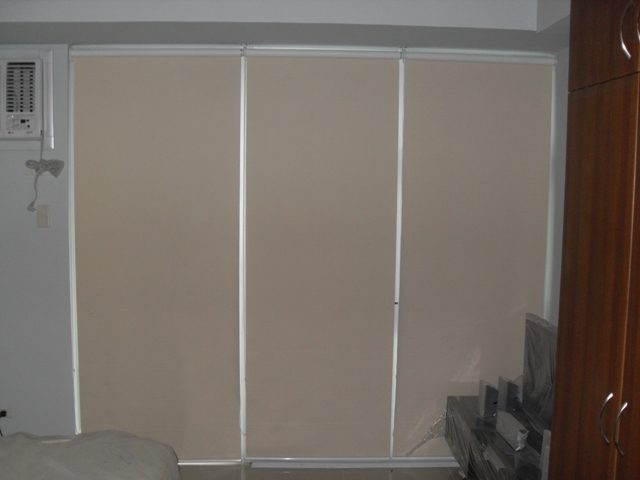 Strong winds, heavy rains, floods, landslide, etc.; Metro Manila and other nearby areas of Northern Luzon suffered that all a couple of weeks ago. Because of the southwest monsoon enhanced by a low-pressure area, many people suffered and lost their shelter, livelihood and even their loved ones. Because of these, many families trapped in evacuation areas where they got temporary shelter, but lack of clothing and food. Many kind-hearted people did their best just to saved lives and rescued others who were trapped in the middle of the night.
Some managed to survived but homeless, lack of clothing and of food to eat. Our client from Ermita Manila, who opted for Blackout Roller Blinds last day, says that they were very helpless together with their neighbors that time, when the southwest monsoon started to whip. At that time, the only window treatment they have was curtains were heavy rains and strong winds still passed through their windows. After the southwest monsoon induce heavy rains and floods last week, our client decided to changed their curtains into heavier window treatment, which is Blackout Roller Blinds.
These window blinds is thermally insulated, can cover enough your windows and can protect your furniture from being moisten from cold rainy weather. As of now, more and more people are switching to blinds, for it is the safest window treatment for rainy season. If you did change your mind right now and decided to opt for blinds than curtain, just visit our stores located at 2nd level Pacific Mall, Lucena City, 3rd level Robinsons Metro East, Pasig City and 4th level Waltermart Center, Makati City. We provide different types of blinds like Roller Blinds (blackout & sunscreen), Combi Blinds, PCV and Fabric Vertical Blinds, Mini Blinds, Fauxwood Blinds, and Wooden Blinds. We also have Accordion Doors, Carpets and Vinyl Wallpapers. For inquiries, email us at inquiries@dswindows.com or call us at (02) 403-3262 / (02) 893 1373 / 0916-311-3909.
Related posts