Roller Blinds for Corporate or Commercial Use : Pasig Projects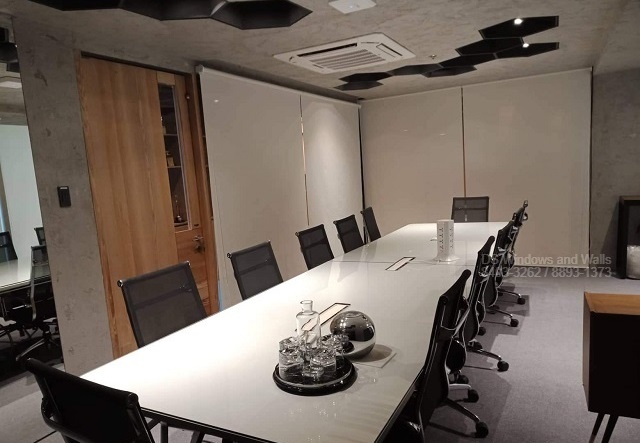 Aside from being busy places and sites for work, offices are also venues to carry out transactions, secure client information and discuss plans for business or company operations. In other words, it is more than just a place for commercial use, it is a place where the lives of companies and those inhabiting it can be affected. In return, this requires that offices also be spaces that are neat, spacious and convenient in every way possible. This is where roller blinds come into the picture. With its single fabric feature, this type of blinds really gives the desired look on corporate rooms as discussed in our Pasig projects for today's article.
As previously introduced and mentioned, roller blinds have a mechanism wherein its fabric is attached or rolled on a casing on the window or door frame (usually at the top of such). The mechanism then allows users to either bring the blinds' fabric to its full height to cover a room or adjust the roller blinds as to a client's preferred light intake.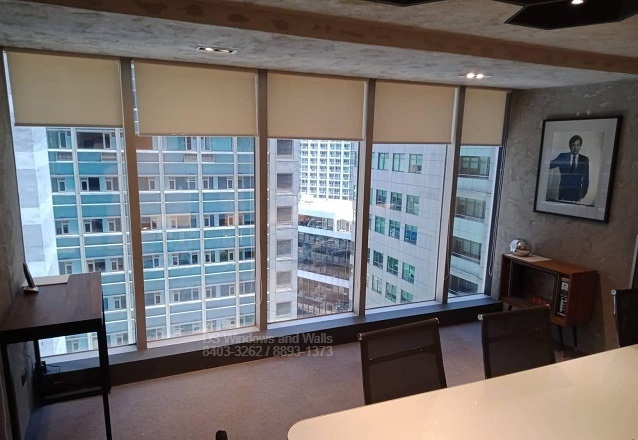 Among the benefits of installing roller blinds is its durability not only because it makes the blinds cost-efficient but also because many advantages root from it. For example, because roller blinds are heavy-duty, it can withstand not only intense sunlight or heat but also the everlasting changes in weather, climate and a room's overall surroundings. Evidently, roller blinds also provide a clean cut look and long-lasting elegance to an interior all because its quality does not deteriorate quite easily.
Now going into our Pasig projects, this installation of roller blinds for a corporate office, as shown above, proved productive with the interior's overall design. Since the office adapts neutral colors of white and black along with the tints of furniture, the full white color of the roller blinds complemented the aforementioned. Further, it can also be noted how the roller blinds contributed to elevating the look of the room because of its wide cut and appropriate length.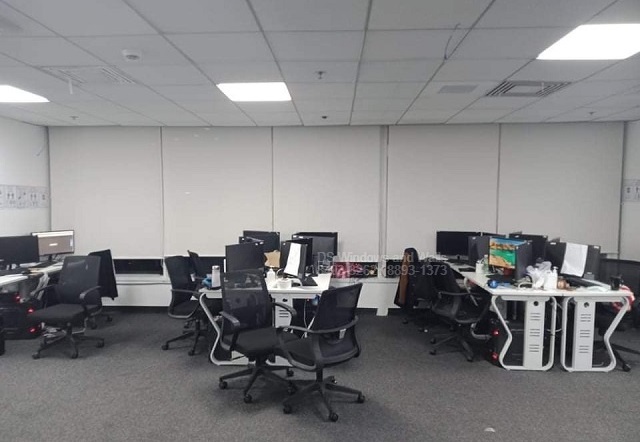 Aside from all these, it is also essential to point out that these roller blinds did have a purpose for commercial use. Aside from improving decor and room impression, the blinds are also able to serve its role in providing privacy and security for room spacers, especially for corporate employees whose tasks require a certain degree of confidentiality.
On another note, let us also look into how these roller blinds are available even for narrow windows. This is an extra point to show how our offered products can be flexible to different client needs and requirements. It is also notable, especially in this photo, how the roller blinds' convenient mechanism served its purpose to allow natural light into the office. Further, it also allowed the room spacers a great view of the city life from neighboring buildings.
For more information on our roller blinds email us at inquiry@dswindows.com or call us at 8403-3262, 8893-1373, 0916-311-3909 or visit us at our sales store at Waltermart Makati, Robinsons Metro East, or Pacific Mall.
Related posts