Simple yet Elegant Wood Blinds in Lucena City, Southern Luzon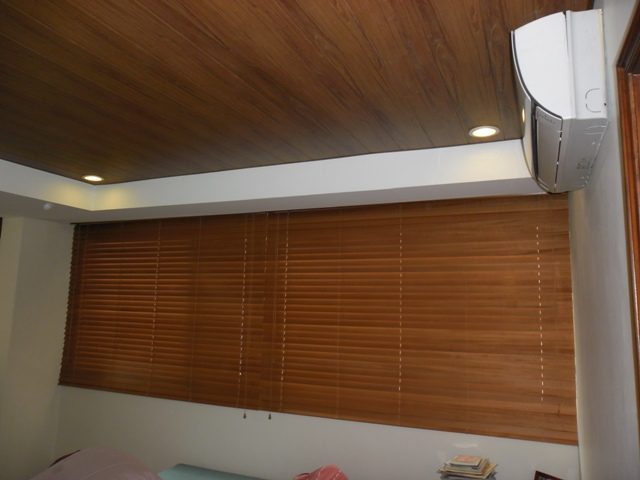 Long ago, tree was the primary material used in construction. It is easier to process than stone and is completely renewable material. From an industrial point of view, the valuable qualities for the construction of woods are its excellent insulation, durability and its strength in air exchange.
Today, it may not be used as the primary material in constructing a house, but the essence of using wood still remains by using it as an elegant interior decoration of the house. There are lots of things that can be produced using wood that will not only give beauty and elegance, but are very useful for our everyday life. One of the very useful materials that wood can produce is the Wood Blinds.
Wood blinds are horizontal blinds that are very suitable for those who choose wood as their interior design and motif. Unlike curtains, wood blinds are very easy to clean and are merely dust free. Our client from Lucena City, who used to be a wood craft collector, opted to use Wood Blinds for his window treatment. It satisfies his love with wood materials at the same time giving him a modern stylish look to his window.
We offer different kinds of blinds that you can find very useful for you, creating a modern and stylish outcome, perfect for your passion and lifestyle. For more inquiries, call DS Windows & Walls at (02) 403-3262 / 0916-311-3909 or e-mail us at inquiry@dswindows.com. You can also visit our showrooms located at 4th Level Waltermart, Makati City, 3rd Level Robinsons Metro East, Pasig City and 2nd Level Pacific Mall, Lucena City. You can also visit our website at www.dswindows.com.
Related posts