Wooden Blinds for White Interior – Marikina Heights, Marikina City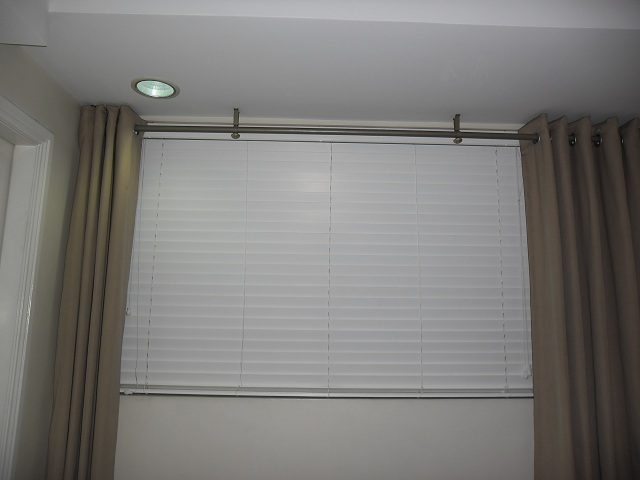 White color is commonly associated to cleanliness, purity, happiness, etc. For interior designers, white is always part of their life even if it's dirty white, funky white and so on because they cannot mix other colors if white is absent. A certain client of ours from Marikina City, Philippines really loves white. Most of his house furniture and decors are white including the beddings and house paint. Therefore, he purchased white color of Wooden Blinds for his windows to feed his passion.
The white wooden blinds create calm interior and elegant look to our client's house. White colors can be conjoin with other colors of accessories and furniture as long as we know how to fill the space with no mess and can bring out good mood and positivity to us. All colors for interior will standout with white background like brown cabinet, cream rag and unpainted wooden furniture.
Aside from white color, we also have various colors of wooden blinds like oak, ebony, mahogany, cherry, beige, etc. Our company, DS Windows and Walls Interior Supply, offers different kinds of blinds like Roller Blinds, Combi Blinds, PVC and Fabric Vertical Blinds, Fauxwood Blinds, Mini blinds, and Wooden Blinds. Carpets, Wallpaper and Accordion Doors are also available. Visit our kiosk located at 2nd level Pacific Mall, Lucena City, 3rd level Robinsons Metro East, Pasig City and 4th level Waltermart, Makati City. You can also reach us at (02) 403-3262 or (02) 893- 1373 or email us at inquiry@dswindows.com for more information.