Wood Blinds and its Benefits – Navotas City, Philippines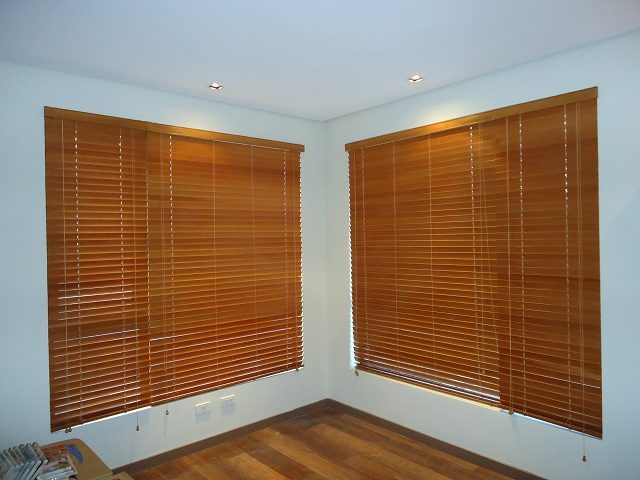 Wood blinds are one of the most elegant window treatments nowadays. Various establishments used Wood blinds due to various unbeatable benefits it brings. With the use of wood, the amount of consumed fossil fuels and raw materials can be reduced. Wood is completely biodegradable and serves as a great insulator in residential and commercial areas. Processing wood material lessens the energy used than aluminum and plastic at the same time wood is 100% renewable.
Wood help reduce carbon emission on the atmosphere and it is also one of the most durable material used by every individual. Blinds that are made of wood will surely last for decade because the preservatives use for wood as of now enhances its natural durability. Wood materials like wood blinds are a natural insulator due to air pockets within its cellular structure. It is 400 times better than steel and 1,770 times better than aluminum and plastic.
Our client from Navotas City, Philippines is a wood lover. Most of their house accessories and furniture are made of wood that is why they opted for Wood Blinds: Cherry for their windows on their newly renovated rest house in Navotas City, Metro Manila. It coordinates perfectly with their wood flooring and wood book shelve, making their rest house more comfortable staying with. Wood is naturally stunning and aesthetically elegant. Its beauty will consistently remain even for years.
If you are interested in reviewing any of our products and services, please free to contact DS Windows and Walls at 0916-311-3909 / (02) 893-1373 / (02) 403-3262 / (02) 668-9668 or email us at inquiry@dswindows.com. We offer different finishes of Wood like, Mahogany, Walnut, Oak, Cherry and many more. For more information regarding blinds, carpets, accordion doors and vinyl wallpaper, just visit DS Windows and Walls on its respective showrooms located at 2nd level Pacific Mall, Lucena City, 3rd level Robinsons Metro East, Pasig City and 4th level Waltermart, Makati City.
Please like and visit our Facebook page at www.facebook.com/blindsphilippines.
Related posts