Wood Blinds for Wood Home Motif: Pasig City, Philippines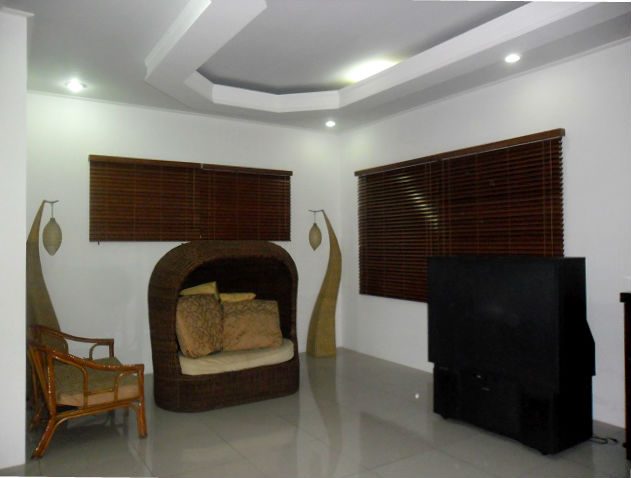 Customized the look of your living room with wood furniture!
If you have a wood or tile flooring with an interesting design, paired with stunning wood furniture in your living room, your wood home motif is simply not complete without the use of wood blinds too. As we see in the photos below, wood blinds perfectly fit to its wood living room motif. That was from one of our clients at Pasig City, Philippines who opted for a pinewood-chestnut finish of wood blinds. It adds spice to make the living room more ravishing. Wood blinds can help insulate your room against heat and cold and can also filter or totally block the light depending on your choice.
Solid wood furniture and natural materials are great for creating modern interior design and decor. Using natural materials in our high-technology time make us feel more comfortable and relaxing. Too much furniture or too many home decor accessories can cause visual chaos. Nevertheless, each of these problems can be solved with the correct furniture arrangement. The proper grouping can overcome awkward placement and make the room seem more visually balanced.
For your questions regarding our products and services, just visit us at 4th level Waltermart, Makati City and 3rd level Robinson's Metro East, Pasig City. You can also reach us at (02) 403-3262 or 0916-311-3909. For quick estimates, just email us at inquiry@dswindows.com.
Related posts